Best Excel Add-ins to increase productivity.
---
Excel is an incredibly powerful tool for analyzing and managing data, but it can be time-consuming to use. That's where add-ons come in. Add-ons are like plugins or apps that extend the functionality of Excel and make it even more useful. Given below are some of the popular add-ons for Microsoft Excel:
Power Query Add-on for Excel
Power Query is an Excel add-on that allows users to import and transform data from a variety of sources. With Power Query, users can easily clean, reshape, and merge data from multiple sources into a single, usable dataset. This can be a time-saving tool for anyone who regularly works with large data sets, as it automates many of the tedious tasks associated with data cleaning and manipulation.
Excel users, Information Workers, and BI specialists may all benefit from the enhanced data discovery, translation, and enrichment that this tool provides. Excel, XML, text, websites, OData feeds, Hadoop HDFS, relational databases, etc. may all be mined for useful information.
In Excel, you may search for information both inside and outside of your enterprise. Prepare data for analysis in Power Pivot, Excel, Power Map, and Power View by shaping and combining it from various sources. Power BI enables you to publish queries for company-wide use.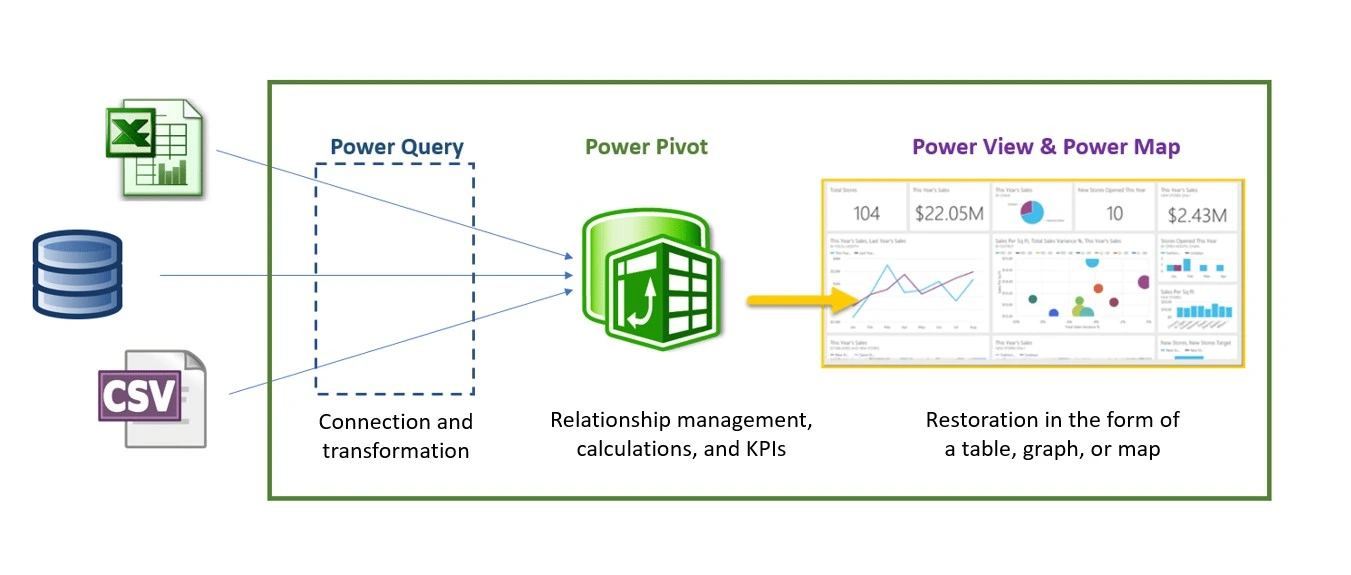 Windows Server 2008 R2, 2012, 7, 8, and 8.1 are all supported by the Power Query tool. It is also compatible with Office 2010 Professional Plus and Office 365, in addition to Office 2013. Power Query is compatible with both 32-bit and 64-bit Windows and may be used with Internet Explorer 9 or later. Active Directory, Azure, Dynamics CRM, Oracle, MySQL, Sybase Exchange, Teradata, Salesforce, BusinessObjects, SharePoint Lists, and the Power BI Data Catalogue are among the databases and data sources that Power Query may access.
Muazma Batool, from Proton.me says "One of the best plugins for Excel is Power Query. This impeccable tool has helped us in the following ways:
To import and transform data from multiple sources.
It simplifies the process of cleaning, merging, and transforming data.
With its easy-to-use interface, even our non-technical users can effectively handle it.
In a nutshell, this add-on is perfect for businesses that work with large and complex datasets.