Java developers are in high demand, and for a good reason - they can build robust, and scalable apps that can handle even the most complex business needs. But with so many options out there, how will you ensure you're selecting the right company to hire Java developers?
This blog will assist you with that. Here, we'll talk about the best ways to hire Java developers and how it will simplify the software development process according to experts.
Why consider Java developers for hire?
---
Java is a general-purpose language used in almost all spheres of industrial software development. It is used as a backend language for creating websites, AI/ML software systems, desktop and mobile apps, cloud-based platforms, business management systems, games, and many other applications.
It has high demand and consistently ranks in the top 5 programming languages favored by software developers.
Java has various platforms used for enterprise project development with varying degrees of complexity.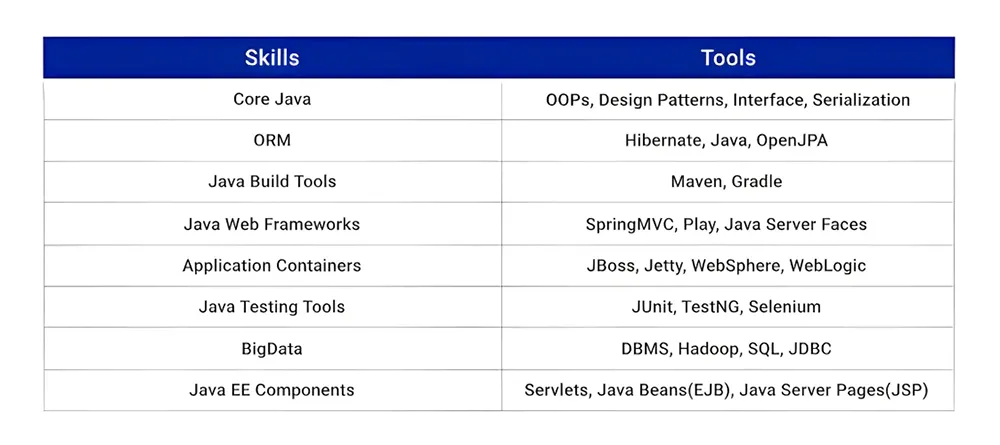 How to hire Java developers?
---
When hiring Java developers for custom software development the most important factor to consider is technical skills and professional experience. It is important to ensure that the candidate has a strong understanding of the Java language, as well as experience in developing software applications.
Let delve deeper and understand the top strategies to hire Java professionals:
Cultural fit and adherence to standard coding practices are essential.
---
I believe that evaluating candidates' coding skills and capacity to write high-quality code through testing for code quality is a novel approach that should be considered. The candidates will be presented with a coding task or challenge to solve, and the quality of the code they produce will be evaluated. Readability of the code, maintainability of the code, performance, and adherence to best practices are all things that can be looked for. Using this strategy, you will be better able to discover applicants who have an in-depth knowledge of Java and can build code that is scalable, clean, and efficient. During the technical interview, this can also serve as a starting point for a coding test that will be administered to the candidate.
- Keith Eneix, President of FANNIT
To hire the best Java developers for business software development, it's essential to follow some best practices that can ensure success. Firstly, businesses should define the required skills and experience for the role, which will help in creating a clear job description and attracting qualified candidates. Secondly, recruitment channels such as job boards, social media, and employee referrals can be used to reach a wider pool of candidates. Once candidates are identified, a thorough screening process can be undertaken to identify the best fit for the role. This may include technical assessments, code reviews, and interviews with key stakeholders.
Additionally, it's crucial to assess cultural fit and soft skills like communication and teamwork. It's also important to provide competitive compensation and benefits and to highlight the unique benefits of working for the organization. Finally, a strong onboarding and training process should be put in place to ensure that new hires are well-equipped to succeed. By implementing these best practices, businesses can attract and retain the best Java developers and achieve success in their software development projects.
Conclusion
---
Having an experienced team of Java developers on your side could make a huge difference in today's fast-paced corporate world. But how can you be certain that you're selecting the right expertise for your project when there are so many available? In order to find the best prospects, you must employ good tactics and put out effort. This blog has discussed the most effective methods for hiring Java specialists with expert opinions. We hope this will help you while recruiting professionals for your needs.