Shopify is a Canadian hosted eCommerce platform for simple and safe online shopping requirements. It not only provides platform but also hosting services. Starting an online web store has never been so easy for eCommerce solution providers. Shopify offers many ready-made templates and themes, that one can select from and publish the store within short time. In fraction of time, one can start running an online store without worrying about underlining technology and maintenance. There may be some additional requirements that a standard Shopify may not be offering. Shopify AppStore comes to rescue for such requirements. There are plenty of apps, free and paid both, that user can readily use without investing in customization and development. We discuss ten such Shopify app that are very useful to
1) MailChimp for Shopify
---

MailChimp is very popular as email marketing solution. MailChimp for Shopify is an easy app that connects Shopify online store to your MailChimp account. MailChimp is the developer and distributor of this Shopify app. At checkout process, Shopify store asks customer to get new updates by subscribing to email newsletter.
---

Omnisend is an ecommerce marketing automation platform that makes it easy for you to increase your sales through powerful features, such as automation, smart segmentation, live web tracking, SMS marketing, and much more. This will help you to increase your customer acquisition, engagement and retention--meaning better sales and happier customers.
Free Shopify App
Easy to install and use
Powerful ecommerce automation features
High-converting popups and interactive signup forms
4) Yotpo Reviews
---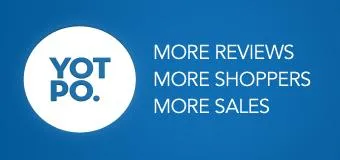 Yotpo is the smartest solution for rating and site reviews. Shop owners can share their site reviews in marketing tools like Google AdWords, Facebook, Facebook Ads, Twitter, Instagram etc. It is developed and distributed by Yotpo. Yotpo is a user generated content marketing solution company.
Management of all marketing tools using single app
More traffic by sharing moore site reviews
5) Product Reviews
---

This Shopify app is to add product reviews in product page with an aim to drive more targeted traffic to your website and product pages. This is free and offered by Shopify.
Free app
Theme-friendly design
Easy installation, customization and changes
Easy installation
Import and export product review as spreadsheet
SEO friendly
Cannot comment or reply on customer review
7) AfterShip
---

AfterShip Shopify app is shipment tracking app for all shipments..AfterShip allows tracking the product till it is delivered. One can track all shipments in one place. This app is developed and distributed by AfterShip.
Supports almost 360+ Couriers in worldwide
Provides continuous updates about delivery status to customers
Email/SMS notification
8) SEO Image Optimizer by Booster Apps
---
9) Better Coupon Box
---
When visitors first time visit the store, Better Coupon Box displays a beautiful responsive coupon popup to convert visitors to email subscriber and social followers. This helps in marketing campaigns. This is developed and distributed by Beeketing.
Free Shopify App
Easy to install and use
Supports 100% customizations
10) Tidio Live Chat
---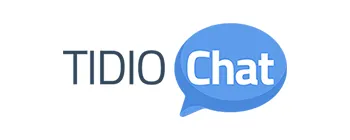 Tidio Live Chat increases interaction between client and shop owner. Customer seeking some information about your product can reach you instantly. Tidio provides live chat services. Tidio Ltd is the developer and distributor of this app.
Free and paid versions are available
Supports mobile devices
Multi-language support
11) McAfee SECURE
---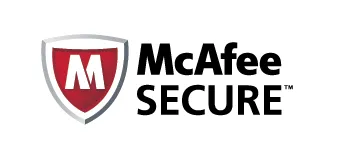 McAfee SECURE certificate provides trustmark for customer that they are safe in this store and they can order product and make transaction without worrying about the security. McAfee SECURE scans your site against viruses and malware.
Provides Trustmark for customers and visitors
It provides identity protection to shoppers
Provides security against malicious activities
Conclusion
---
Shopify eCommerce platform is an easy and low maintenance eCommerce solution. Shopify apps add more features to the online store. This is just indicative list of few Shopify apps that help users to enhance their online store. Shopify eCommerce solution providers can refer this for during online web store development .