Will Java developers still be in demand in 2023?
---
In today's diverse technological landscape, staying current with updated technologies is essential. And Java continues to lead the pack as a highly influential language making it essential for software developers.
With widespread adoption and diverse industrial applications, mastering Java opens doors to immense career opportunities and equips professionals with a versatile skill set. Embracing Java's power allows individuals to stay relevant, adapt to industry demands, and make meaningful contributions to the dynamic world of technology.
The demand for Java developers continues to grow across various industries, ranging from healthcare and finance to e-commerce and technology.
But what makes it so popular among clients?
It's versatility and widespread adoption for application development make it so. It enables them to build various types of web applications, mobile apps, and enterprise systems based on their requirements.
Take a look at the image below, which depicts the most in-demand programming languages in 2022.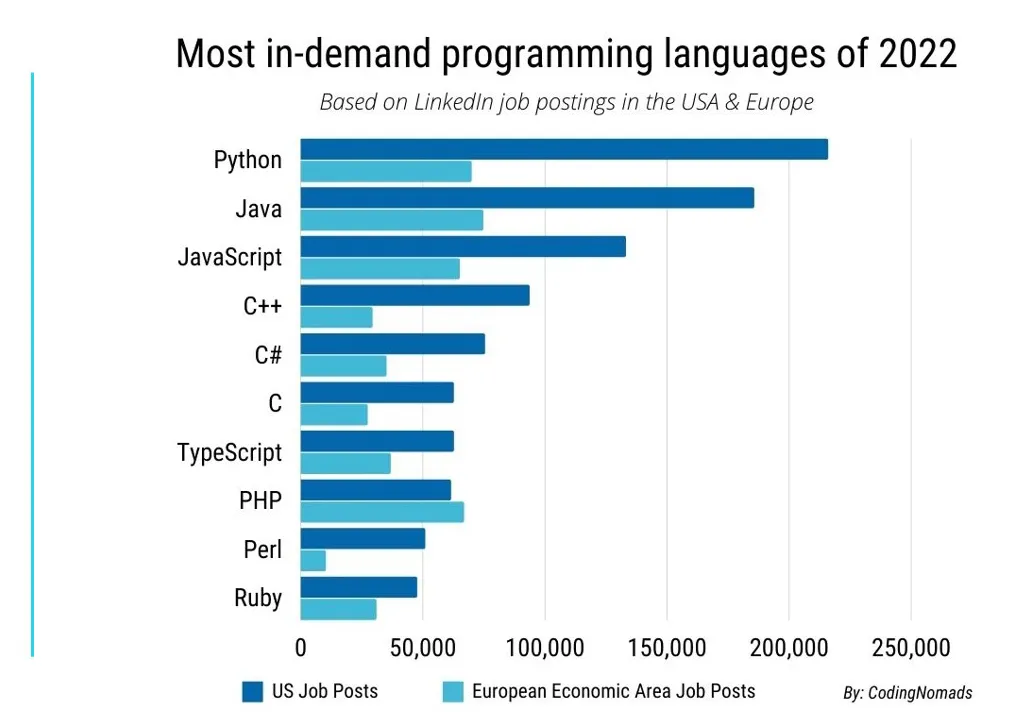 Its robustness, platform independence, and extensive ecosystem of libraries and frameworks are some other reasons that contribute to its popularity.
Moreover, Java's object-oriented nature fosters modular and reusable code, promoting scalability and maintainability in complex projects. This makes Java developers highly sought after by companies looking to build robust, scalable, and secure software solutions.
Additionally, Java's role in emerging technologies like Big Data, Artificial Intelligence, and the Internet of Things (IoT) presents even more opportunities for developers to explore and contribute to cutting-edge projects.
Considering all these factors, it is safe to say the future of Java is definitely better. The demand for skilled professionals in this field shows no signs of slowing down, making it an exciting and promising career path for aspiring developers. As a result, businesses will always look to hire Java developers to meet their business demands.