#1 Grammarly
---
Grammarly is an indispensable tool for any business document. It evaluates your grammar, punctuation, spelling, and style and provides feedback. You may be confident that your documents are error-free and easy to read using this add-in.
Benefits of Grammarly Add-on for Word
---
Grammarly is a powerful writing tool that can help businesses produce high-quality written communication. Businesses should employ customized Grammarly Add-ins for their documentation for several reasons:
It improves writing quality: Grammarly improves the overall quality of your writing by detecting grammatical, spelling, and punctuation mistakes. It also offers advice on word choice, sentence construction, and style.
This Add-on for Word saves time: Grammarly may save you time by detecting errors and giving suggestions in real-time, eliminating the need for you to spend extra time editing and proofreading your work.
Ensures consistency: Grammarly ensures consistency in your writing style and tone, which is especially important for businesses that have multiple writers contributing to the same document.
Business professionalism: Grammarly gives a professional touch to your business communication by assisting you in avoiding common errors and ensuring that your writing is clear and succinct.
Cost-Effective tool: Grammarly is an affordable solution that helps businesses save time and money by reducing the need for professional proofreading services.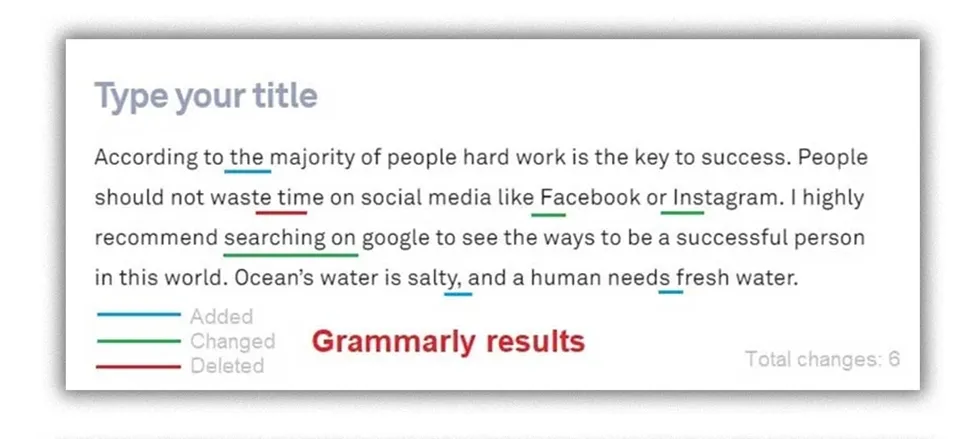 Grammarly Add-in
Overall, Grammarly is a must-have add-in for any business documentation.
How to use Grammarly in Word?
---
To use the Grammarly Add-in in Word, you need to follow these steps:
Step – 1: Install the Grammarly Microsoft Word Add-in. To do so, open a new Word document, navigate to the Insert tab, and then select Obtain Add-ins. Add Grammarly after searching for it. To install the add-in, simply follow the on-screen instructions.
Step – 2: Once installed, open the Word document that you want to check for errors.
Step – 3: Choose the Grammarly tab in the top right corner of your screen. If you don't see it, click the View tab, then the Add-ins drop-down menu, and finally Grammarly.
Step – 4: Log in to your Grammarly account if prompted.
Step – 5: Grammarly will begin evaluating your text, highlighting problems and suggestions in various colors. To view the proposed adjustments, click on the highlighted text.
Step – 6: To accept a suggestion, click on the green checkmark. To ignore a suggestion, click on the "x" mark.
Step – 7: After you have reviewed and made the necessary corrections save your document.
That's it! You have successfully used the Grammarly Add-in in Word to check your document for errors and improve your writing.