Within the mobile app market, developers and businesses reach more clients with effective ASO strategies. Understanding effective app store optimization for mobile platforms empowers more businesses to differentiate themselves. Moreover, firms with the focus on raising app awareness, increasing keyword search results, and brand innovation better meet business objectives and prove more valuable to clients.
What is the app store?
---
Technically, an App store classifies as a digital distribution platform. Reasonably, an App store is a central location for smartphone, tablet, and desktop uses to access and download add-ons, accessories, and applications to their devices. To ensure mobile application optimization within the App market, users benefit significantly when collaborating ideas with professional Mobile app development services.
Within these platforms, App store management assists in the development and maintenance of apps within their systems. As most users know, the two leading app stores for mobile platforms are the Apple App Store and the Android Google Play Store. From these platforms, users browse, download, and review apps quickly and effectively.
App store platforms
---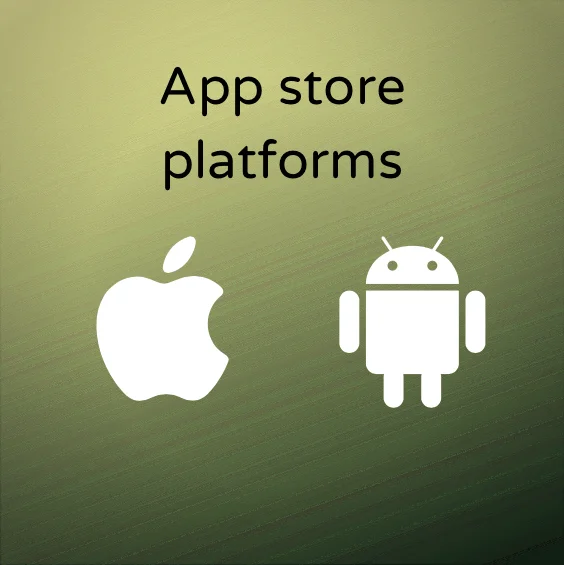 For both mobile App stores, mobile users quickly browse vast selections of applications from either the Apple App Store or Google Play Store. For developers, App Store Optimization for mobile platforms (ASO) is similar for both digital distribution platforms and requires developer registration and publishing directly to the app store.
In regards to format, both App store layouts feature typical search result platforms for users and showcase app previews, descriptions, ratings, and additional information such as brand and legal documentation. From the home page of the App store, both Apple ios app and Android Google play stores sponsor popular apps trending daily and weekly, featured paid and free, and ranking on top and seasonal charts. Generally, it is always a great idea to consider mobile application development ideas by software companies for quicker and more successful app launches
App publication process
---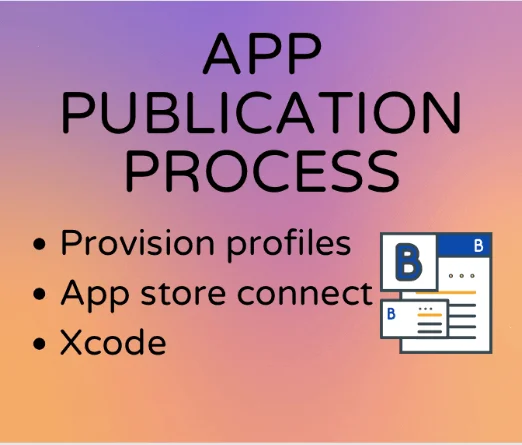 Before applying App Store Optimization for mobile platforms, developers register and publish their applications to the App Store. As a side note, any developer or company with a well functioning mobile app for App Store submission is also subject to publishing fees such as App Store access via subscription. Moreover, the app developers must successfully complete three stages of the publication process to properly submit an application. For clarification, the three steps consist of adding apps into the App Store, Apple Store Developer Program registration, and passing the certification process.
Provision profiles
In the beginning, developers submit apps to the App Store by inputting information into their provisioning profiles. Within the provisioning profiles, developers input various information such as identity and permissions. From this process, users start the App Store Optimization for mobile platforms by providing provisioning profiles that link apps directly to the developer. To continue, developers ensure that each mobile application is set for development onto an App store compatible device and that users set all necessary access permissions for the App store. For example, setting up access permissions to Cloudkit or GameCenter allow the app to reach more venues for launch.
App store connect
For the next step, developers and businesses utilize the App store connect website for staging new and existing apps. More specifically, users register their accounts to the connect App store to develop new App store listings. From the connect app, users have access to submit apps and manage existing app listings. This tool assists developers with App Store Optimization for mobile platforms (ASO) due to the capabilities of checking app analytics, sales, and financial reports for apps. Also, users within the connect apps add important information such as banking information to receive revenue directly to business accounts.
Xcode
Especially for programmers and developers, Xcode is a valuable program that enables users to optimize their mobile apps for submission preparation to the App store. In Xcode, programmers and developers build apps within the software for more excellent compatibility with applications in the App market. Additionally, users in Xcode test their mobile apps through sharing projects with internal teams and App store test developers. Most importantly, developers require a copy of the mobile application from the archives. To elaborate, the archive is a package of code snippets and app resources that submit to the app store connect website.
Apple Developer Program
---
Unlike android, app developers require enrollment into the Apple developer program. For new users, the Apple Developer Program has an annual fee with access to the App store connect website. The publication process, including registration, provision profiles, and app testing, is free and does not require payment to develop accounts. However, most developers submitting to the App Store of their choice will begin their admission as soon as the app is ready for final submission.
App store certifications process
---
Developers with the necessary information process their data into the App store listings. As a reminder, developers also review the Developer Program guidelines before submission. With the listing information and mobile application archive, users then submit all documents, files, and archives to the Apple or Google Play certification team for review. For certification, all mobile apps must meet the App Store guidelines, quality thresholds, and no graphic on restricted content. If everything is in order, developers will receive a notification from the Certification teams announcing the applications passing results. However, developers with mobile apps that fail the certification process receive feedback from support staff on the issues present. With the input, the developer modifies content and app configurations to meet App Store expectations and resubmits for approval.
App Store Optimization strategies
---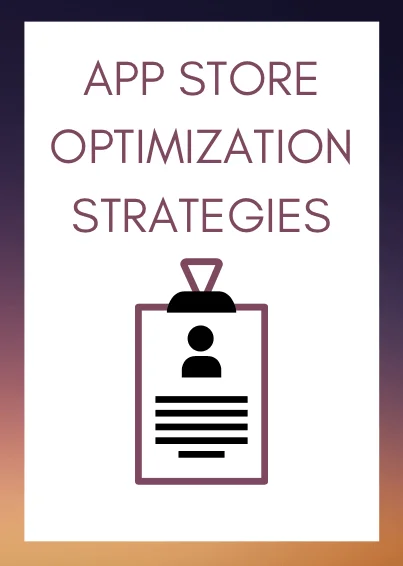 Fundamentally, developing and submitting an app into the App store does not always implicate an app that will gain attention in the App store. For this reason, developers apply various ASO solutions for App Store Optimization for mobile platforms. Developers and businesses submit content, graphic, and developer and app information for specific App store platforms, optimize listings, and enhance keywords to better promote mobile applications. Moreover, developers manage their mobile apps to rank well with App store search results by designing and marketing apps to increase download and purchase conversions and engagement.
Apple app store vs. Google Play Store optimization
---
Most notably, optimizing mobile apps on one App Web Store does not follow the same principles across different markets. In regards to design, both digital distribution platforms showcase a similar mobile application presentation. For instance, both App stores list more popular mobile applications on the App Store's main pages. However, the critical difference between both App Stores is the applications presented to the app information.
For Apple Store users, the leading app attraction is Apple's primary application previews and screenshots. In contrast, Google Play Store users navigate to apps with secure keyword placement within the short descriptions. Depending on the platform, developers better boost conversions, downloads, and user engagement when applying the right App Store Optimization for mobile platforms.
Keyword mobile app store optimization
---
For any business, ranking higher on search results is a priority to increase user downloads, category rankings, and brand exposure. App Store Optimization for mobile platforms relies on effective keyword placement to authenticate brands, quality, and functionality of mobile apps within the app market. For this reason, keywords assist developers and businesses in numerous ways.
For example, strong keywords encourage potential app users into app purchasers. In another example, keyword placement within app descriptions raises the app search engine and category rankings. Within the Apple App store, correct keyword placement is placing the focus keyword before the mobile brand app name. In essence, these tips assist mobile app developers and businesses in competing in higher search volume markets and raising engagement time from users.
App store optimization keyword software
The App Annie keyword software assists mobile app developers with App Store Optimization for mobile platforms. In detail, the program analyzes competitor keywords within an app category to assist developers in developing more engaging content. As a result, the keywords help developers with increasing mobile app conversions. With this app, users track top keywords, keyword rankings, keyword results, traffic share, and search volume difficulty. Moreover, the program also reports data such as user retention, cross-app usage, demographics, traffic, and device difficulty.
To continue, Sensor Tower provides users the necessary insights to optimize their keyword marketing campaigns for mobile apps. To explain, Sensor Tower uses smart technologies to identify mobile apps, download, revenue, and review data within a single digital center. With Sensor Tower, developers simply review mobile application's community responses and develop newer and better apps as an alternative.
Pre-submission App Store Optimization Strategies
---
From the App listings, developers initiate various App Store Optimization for mobile platforms. Within app listings, developers target different app store markets by configuring availability for different geographical regions. Also, users develop more user-friendly privacy policies for app users that link to other promotional pages to raise the brand value. Commonly, outbound links attract users to more professional pages on Facebook, Github, Wix sites, and other mobile app products.
To expand, developers and businesses take advantage of the App stores beta testing program to send links to others for feedback. For promotional purposes, allowing more users to trial the app before its release raises more hype for the mobile app. Also, developers that dedicate high-quality screenshots, previews, and promotional videos for app users achieve higher success than competitors. Lastly, developers and businesses optimize mobile platforms in the App store by redirecting consumers to support and marketing URLs within the app listing.
Brand ASO
---
For better mobile app store optimization, developers focus on exceptional brand value and promotion. In combination, developers excel within the Mobile App Store market to increase the overall app conversions. Developers ensure brand value by researching other competitors and innovating better solutions for app users. Also, brands engage more users with their mobile applications through high-quality brand icons, emoji and apple symbol usage, and satisfactory ratings.
Primarily, mobile apps within the App Store attract more traffic to app listings by differentiating from their competitors. Although minor improvements to short descriptions and keywords improve ASO, brands benefit from encouraging more users to place positive reviews to boost mobile app performance. Also, achieving more press through mobile app news platforms or reaching out to social media influencers significantly increases app brand awareness.
Product ASO
---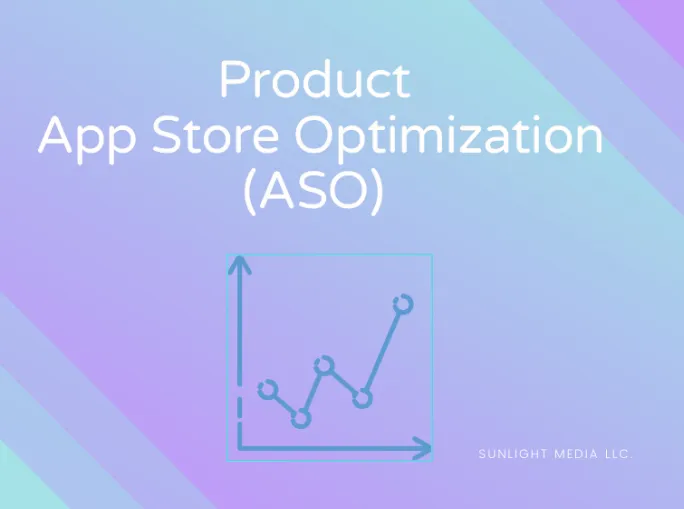 Finally, the development of a compatible, versatile, and user-friendly mobile app increases user engagement and overall app store downloads. Moreover, easy access to wifi, payment processes, auto-fills, and app group features better resonate with mobile app users. Mobile app products also benefit from features such as pre-orders and add-ons like iMessage and Apple Watch compatibilities.
Moreover, apps available for different devices and industries raise the potential conversion rate significantly. For example, developers and businesses innovate mobile apps to use volume purchasing, business managers, and school managers. Other integrations include subscriptions to email newsletters and eCommerce platforms.
Conclusion
---
In conclusion, effective App Store Optimization for mobile platforms is essential to boost awareness, downloads, and conversions for mobile apps. Users optimize their apps through app listings, testing, and app management within the Mobile app market. Due to the high number of submissions of applications to the App store markets, businesses and developers require additional focus to ensure brand value, mobile app optimization, and app user satisfaction.
Author Bio