Table of Content
A Law practice management software is a complete case management solution specially designed to manage routine operations effectively and help legal businesses function smoothly. This software usually offers various modules such as appointment scheduling, reporting, document sharing, storing, and so on. In fact, with a solution like this, you can effortlessly organize and manage your case-related facets like contacts, cases, calendars, bills, invoices, etc. in one place. When working remotely, this software allows law professionals to seamlessly access and work on their client cases.
While there are a number of options available already, picking the right one for your legal business is quite a critical task. To simplify this concern, we have brought a list of legal management software described with their features. This is will help you comprehend and choose the right one for your Legal business.
Clio
---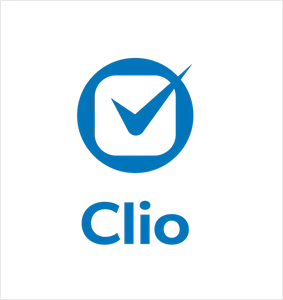 "We have used Clio for the better part of a decade and have zero complaints. It permits us to effortlessly keep our calendars, which can be seen by all our partners and staff; write and maintain notes; maintain evidence and go-byes in drop boxes, etc. I used to carry a large book, containing key information about all my clients and a heavily marked up calendar. I look back on those days and shudder, what would have happened if I ever lost that book? Clio is the best friend a lawyer has."
- Joseph Gutheinz from Gutheinz Law Firm, LLP
Podio
---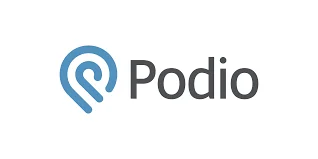 "I use Podio.com to help with managing my legal workflow. I love Podio because it gives you the ability to either create your own application (app) that is specific to your business or you can add an app that someone else has shared with the Podio community. Many times I've been able to add an app and customize it further to meet my needs. Podio has been extremely helpful with my Trademark clients. I have created a custom form for my trademark clients. Podio allows me to send my trademark clients this form via a link that they can fill out on their computers, tablets, or smartphones. I love the flexibility that Podio provides to me and best of all Podio is FREE. Podio's free version gives me everything I need and I strongly recommend that other legal practitioners give Podio a try. I also use Google Calendar, Google Drive, and Dropbox which all integrates with Podio."
- Tarla Atwell from Tarla Atwell
Contract Wrangler
---

"As a GC at several companies I have used Contract Wrangler to automatically identify and extract key terms from our thousands of business agreements and trigger alerts and workflows to catch unwanted auto-renewals and other obligations and opportunities. Unlike other systems, they have attorneys verify all their machine learning results.
For deal closings, I have used PandaDoc to make templates that can be auto-filled for many investors."
- Neil Peretz from Proxifile Inc.
LEAP
---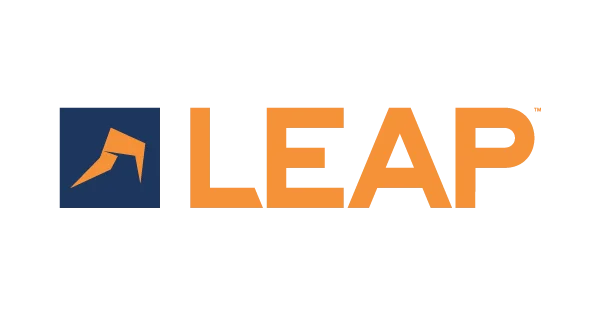 "At my firm we are very integrated with LEAP, LEAP allows my team to focus on what we do best by offering a cloud-based and end-to-end software solution built for firms like mine. I love that it is one system that can fully integrate into other software that we use i.e. outlook, Adobe, and Microsoft. LEAP also offers me to review any client matter on the go via their mobile app which is very user-friendly and I can track my time on the go as well. I love that they have many automated legal forms to help me get started on many matters. Lastly, they offer a very integrated time recording, billing, and trust accounting which makes my life easier. This has everything I need to run my firm from the office, home, or on the go, it is like having my office in my pocket."
- MatthewEyet from Eyet Law LLC
Smokeball
---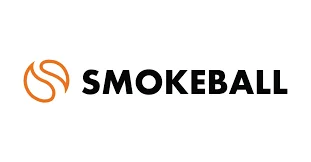 "The best legal workflow software is Smokeball which fits seamlessly into any law firm and will help you automate some of your tasks to improve productivity and efficiency. Smokeball features a prioritization feature that allows you to list your tasks for the day in order of importance. It will serve you periodic reminders to help improve your focus. Moreover, it also lines up the next task after you have completed the initial one. The reminders also extend to appointments while you can also collaborate with other members of your firm seamlessly."
- Harriet Chan, Co-Founder of CocoFinder
Client Database System Software
---
"Since beginning to work as an attorney in Texas, every law firm I have worked with has used some form of client database system software to help with the law firm's day-to-day operations. The value of using software is its ability to perform the intended tasks and how easy they are to automate. Some examples of how we use software at our firm are tracking client treatment and storing client information, like personal information, medical bills and records, and evidence. We also use software to set reminders to contact clients, reminders for hearing dates or deadlines, correspondence to clients, attorneys, and insurance adjusters, and generate accounting documents, like medical bill reduction requests, settlement breakdown forms, and necessary affidavits."
- William Privette, Personal Injury Attorney Herrman and Herrman PLLC
Use of various applications
---
"Abacus Law- Abacus Law is a case management and calendar system that is used to keep all client information including client notes, tracking workflow, and triggering deadlines. You can assign tasks, create rules that trigger tasks, link contacts related to the case, and keep notes on any work completed on that case and by whom.
DocuWare- DocuWare is an online document system that is essentially a physical file of documents online. You can mark up, highlight, and stamp, while still preserving the original document. Each staff member has an inbox to review and work on documents and you can transfer documents to other inbox's.
Dial Pad- Dial Pad is an internet phone system that allows lines to be answered or transferred to cell phones. You can also text clients and send faxes."
- Zoi Jones, Personal Injury Attorney at Gonzalez & Jones, APC
"As a partner managing a rapidly growing boutique law firm, we are laser-focused on efficiency, productivity, and team culture. While we are not techno-phobic lawyers, we also need to make sure that the solutions we use are intuitive to lawyer users. We were early-adopters of digital and cloud-based solutions so that we (being a mom-owned and mom-managed firm) can be flexible with where and when we did our work. As a result, when the pandemic hit, it was a quick adjustment for everyone in the firm. We use the following to manage our work:
Clio for time-keeping and billing. Clio integrates easily with our payment platform as well as bookkeeping solutions so it makes our finance team's lives easy. The data housed in Clio also allows us to architect and develop our business intelligence reports so we can keep a firm eye on efficiency and productivity of our team. Best of all, it is intuitive to use compared to many other more traditional legal billing software

NetDocuments for storing the document management and sharing documents with clients in secure way

Monday for keeping track of who is doing what and deadlines

Slack for keeping easy communication with team members

Copper CRM so we can be in constant communication with clients and potential clients."
- Lisa Liu The, Senior Partner at Mitzel Group, LLP
Conclusion
---
An absolute case management solution is what any legal practitioner looks for. In this blog, we have discussed the set of best legal management software that helps to simplify routine law operations. Understanding these alternatives will help you pick the right one for your Legal business.