What is DotNetNuke?
---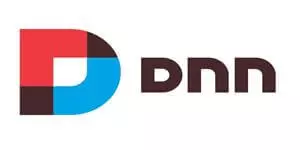 DotNetNuke is Web Content Management System (WCMS) used for managing any website and helps user to update and manage content of the complete website on the fly. DotNetNuke is fairly easy to use CMS that requires less to nominal technical knowledge. It is also extensible to any third party apps for extra features and functionality as per requirement and it is highly recommended by DotNetNuke software companies in USA. It is designed for all types of websites and businesses. It helps you manage all different types of web site content. The UI used in DNN is user friendly and thus its easy to navigate and understand. DNN UI can be changed as per the requirement. Security access is also provided based on User type.
Statistical analysis of DotNetNuke
---
DNN uses three-tier architecture model with core framework. As it is written in C# language it supports Web Forms, as well as Model View Controller (MVC) and Single-page applications architecture. It is said that DNN is dynamic in terms of functionality, features and security. So let us have a look at various features and attributes associated with DotNetNuke.
 

Brief
DotNetNuke was based on an earlier application called IBuySpy Workshop, written by Shaun Walker. DNN allows individuals to perform activity or any features as per their requirement with the application framework both commercially and non-commercially.
Holding company
DNN Corporation
Framework
Supports Microsoft ASP.NET 4.5.1+ and also new cross platform free and open source .NetCore
Features

Rich-text editor
Cloud-Ready with Azure
Mobile API
Multiple Portals
Robust Security
Access Control
Easy Customization
User Friendly
Simple Administrations
Network Support
others as mentioned on their website

Type
WCMS, Web Framework.
Supported databases
Microsoft SQL Server 2008 R2, 2012, 2014 , 2016 (for DNN 8.0.4+)
Programming Language
C#
Supported browsers

Chrome
Microsoft Edge
IE 11
Firefox 8+
Safari for MAC

Open Source
Yes
Price
Paid versions are available depends on features
Usage
208,668 websites
Ref - (Builtwith, 2017)
Benefits

Easy to learn

Consistency in code

Application of third-party app and add-ons are easy to use Powerful tools

Simple Implementation

Lots of built-in functionality

Disadvantages
Drops skin time to time and won't apply till server restarts Documentation is brutal
Popular sites

Bni.co.id
Priberam.pt

Drosskype.com

Ssaa.ir
Mweb.co.za
Roshd.ir
Mebank.ir
Af.mil

Ref - (W3Techs, 2017)
Marketshare
0.5% of all the websites whose content management system we know. This is 0.2% of all websites.
Ref - (W3Techs, 2017)
Awards and recognitions
As per cmscritic, DNN received multiple accolades from CMS Critic in 2013. As per sources, DNN platform is nominated for Best Open Source CMS Selection.
Conclusion
---
DNN is an ideal solution for creating wide range of commercial applications and websites that allows using third-party products and add-ons or custom tools. This is highly recommended by C# software development companies USA . DNN eases the work of developers, designers, administrators, editors, and other users of the system or website. As DNN's skinning engine is extremely flexible, it is easy to get better and as per user requirement attractive UI. DNN has the ability for the administrations tools to fully integrate into the websites which makes it easy to modify things. It is used to make professional websites, social intranets, community portals, etc. and mostly preferred for medium sized eCommerce.