To manage and deploy the website content, we use CMS i.e., Content Management System. With the assistance of CMS, you could create, maintain, and modify large volumes of content very efficiently. CMS software has an interface that helps us to manage the operations. This software is very helpful especially for the non-technical people who do not have the knowledge of HTML. Making use of this software they just need to keep the focus on creating the content, organizing it, and then delivering it to the end, rather than sticking with the code strategies. Because of these advantages, so many custom software development firms started adopting CMS software, picking the best one among several available CMS in the market.
Table of Content
Wordpress
---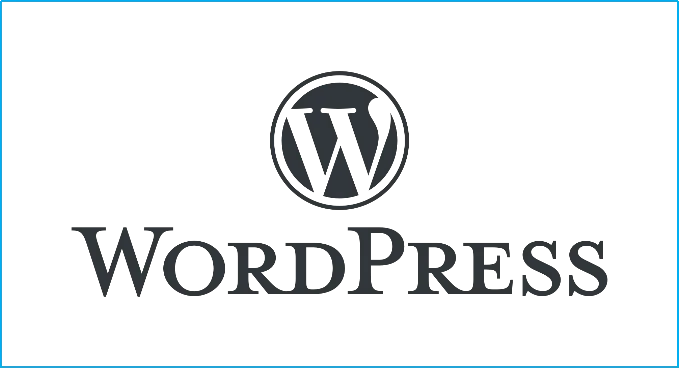 "We use Wordpress, mainly because of how easy it is for everyone to understand and use. It's not something that only web developers can access, meaning we don't have to rely on one particular person to fix issues with the site or upload content. Nearly everyone at our organization can do it.
Wordpress also has a lot of ways for us to customize, and many integrations that are built into the platform. We have integration for our contact form, mailing list, live chat, payment processor, etc. All of that was easy to set up in Wordpress itself.
The only issue is when the Wordpress install needs to be updated and some of these integrations break. This would happen with any versatile CMS though, and frequently-updated integrations are always fixed quickly.
- Dan Bailey, President of WikiLawn
"If you're looking for a content management system that's easy to use and offers a lot of flexibility, then WordPress is the way to go. By far, it's the most popular CMS on the market. W3Techs reports that WordPress is used by more than 63% of all websites that disclosed which CMS they use!
WordPress is ideal for everything from small informative websites to managing the pages for larger organizations. It offers a ton of themes, templates, and plugins that will save you valuable time and give you greater control of your site. You can create and publish all types of content and multimedia with ease, which means you won't have to rely on a developer to make the changes for you.
What makes WordPress CMS even better is its customization capabilities. You can add and remove modules, throw in CTAs, and take advantage of their drag-and-drop capabilities using plugins. You can also have multiple users and can limit their levels of access depending on what their individual roles and responsibilities entail.
The best part, though, is that WordPress CMS is affordable and won't break the bank. They offer both free and paid options. It's really a win-win situation!
Now, there is one very important thing to keep in mind in terms of security. Because WP is so popular and is open source, it's a popular target for hackers. So, make sure you keep your software, plugins, and themes up to date, regularly backup your site, and practice strong cybersecurity hygiene. This includes making your website secure by having users connect via HTTPS."
- Casey Crane, SEO Content Manager at  The SSL Store
"WordPress is ideal for Content Management. Originally used as a newspaper blog, it has evolved to running some of the leading news and information publications online. WordPress can be used as a Headless CMS, what that means it that you can have advanced functionality of other platforms or custom solutions with a content management backend that makes it super easy for content entry and management. This is the best of both world and its a solution implemented by many large information websites.
When managing a large amount of content and information, the flexibility to add and remove components based on the information is key. WordPress can offer this and encourage site owners to keep information fresh."
- Paula Glynn, Digital Strategist at Pixelstorm
"It's been my experience that WordPress provides the most flexibility and value as a CMS. I've helped everyone from a small dental office to a publicly-traded company set up Wordpress implementations, and I really like it because it's the most affordable option for the little guys, it's powerful enough to grow with you.
If you're willing or able to take on the administration of the site (or hire someone to set it up for you for $1000-$2000), it saves a lot of money over subscription services. It also gives you a lot more functionality and customization options. As your needs or the complexity of your site grows, it's also possible to develop custom functionality to suit any specific need. I really love it."
- Elliott Brown, The Director of Marketing for OnPay Payroll Software
"I believe WordPress is the best CMS for informative websites, and for most websites in general. WordPress is an industry standard for a reason. It's easy to install and can be endlessly customized. No two WordPress sites will ever need to look the same. You can use it for just sharing information, or you can add eCommerce integration, a social platform, etc."
- Rex Freiberger, CEO of Gadget Review
"I've used Wordpress for over 10 years and there are thousands of plugins available to enhance its functionality. I've used other CMS's but Wordpress by far is the most flexible and powerful, and the most automated in terms of things like SEO, other functions. With millions of people developing it for free, it's had one of the highest investments, and it powers a large chunk of the world's websites, including the New York Times and CNN."
- Anthony Bianco from The Travel Tart
"Wordpress has always been reliable for us and it is easily optimized with the best SEO practices there is. The wide array of plugins and the flexibility of its backend makes it the perfect CMS for informative sites. Its no-frills system makes it easy to manage these types of sites so Wordpress is still the best option for this."
- Sean Si, CEO of SEO Hacker
"You can create, build, and maintain your own website using a variety of CMS platforms to choose from. But one platform stands out if you want to use a platform that's user friendly and reliable and that's WordPress. This is the platform that my company uses. You can make alterations, edits, and updates and deletions to the content of your website. And what's great about is team members who are working remotely or in-office can also make reiterations of their own. Not only that, but it's cost-effective and you can also use it whatever size business you are."
- Scot J Chrisman, Founder and CEO of THE MEDIA HOUSE
"I recommend WordPress as a CMS to anyone who will listen. I know, some roll their eyes at this recommendation but I think it's a great system. It's easy to use and (most importantly) easy for Google to index. This makes it easy to get that precious, free traffic from the organic search listings. In addition, there's a large ecosystem of experienced designers and developers who can help you customize it to your needs. There are good reasons why a third of the internet runs on WordPress.
I know, some criticize WordPress for its security holes. That's an unfair characterization and an easy solution. For one, when you're the largest CMS on the web, you're going to be a target for hackers. It's unfair to criticize WordPress for their success even if it leads to more hacking. The thing is: it's easy to fix these holes. All you need to do is keep your website updated regularly. This can be done manually (for free) or by paying for a Managed Hosting provider who will do it for you. Better yet- soon WordPress will be rolling-out automated updates, making this whole process even easier."
- David Zimmerman from Reliable Acorn LLC
Webflow
---

"Webflow is much easier to update, includes on-screen fully responsive design/development & testing, easy to access SEO settings, constant backups, and allows plenty of parameters to prevent less technical folks from messing up a layout with a click of a button."
- Gira Wieczorek, Managing Partner of Aleberry
"I recommend Webflow. Here are my reasons.
Site Speed

As I consider site speed incredibly important, a CMS that outputs clean code is of the utmost importance. Although with the Gutenburg patch improving with every update, most Wordpress websites are built with 3rd-party page builder plugin such as Elementor. Even though the pages look good, the output code is atrociously bloated. Bloated code reduces site speed immensely.

 

Webflow's output code is clean because it uses the basics of web development which is HTML and CSS. Also, each additional plugin adds complexity and reduces site speed. Webflow does not allow 3rd-party plugins, which ensures the site remains fast.

User-friendliness

A web developer usually needs to spend 1-2 hours after delivering a website to the end-user to train them on how to write articles, or update content, assuming the end user has never used Wordpress before.

 

With Webflow, the end-user can edit the page directly without going into the back-end. A cosmetic change in one area produces the same change in another area of the same class. This is what CSS is all about. Wordpress page builders don't have this functionality.

 

In addition, if a website has different types of CMS items, eg. Portfolio of photos, blog articles, portfolio of case studies, etc. Wordpress needs to be installed with a separate 3rd-party plugin called Advanced Custom Fields. With Webflow, all this is built-in, and each type of CMS can be edited with the base functionality without a separate 3rd-party plugin.

Maintenance

Wordpress website administrators can charge hundreds of dollars every month on maintaining a Wordpress site because there are constant updates to Wordpress core files, Theme files, and plugins. Each update could potentially create a conflict between plugins that could break the site. There are no such problems with Webflow. No external plugins means there is no chance for code conflict.

Conclusion

Webflow is not perfect. It has some downsides, which are that their commerce integration is not on par with Woocommerce or Shopify. Also, their pricing structure is a little confusing. However, since restriction of this topic is how well it can hold its own as a CMS, these downsides don't play a part.

- Lucian Wu from Creative Nurds

 

"I can strongly recommend Webflow because it's super easy to use. You don't need to have any knowledge of code to get started, which is very handy if you need to make some edits once a developer has finished with your website. Moreover, it's been around for a while now so it has quite a few plugins and there is a good community around it. It's a WordPress alternative for people who want even more control of their website and who don't want to call their developer for every little thing they need fixed on their website."

- Petra Odak, Chief Marketing Officer of Better Proposals
HubSpot CRM
---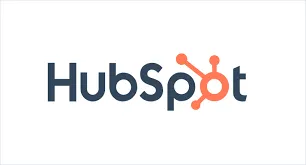 "I hand down prefer the HubSpot CRM as it outperforms most current SME and larger paid CRMs with its power and inbuilt tech stack.
You can count amongst its standard features:
SSL Certificates - essential for Google ranking

Minification of javascript and CSS, again essential for Google ranking and user experience

Superfast loading times, consistently under 3 seconds

99.9% uptime

Multi-language

Front-end drag and drop editor

Serverless API functions

SEO recommendations

24/7 monitoring for threats

AMP as standard

SMART CONTENT
And so much more."
- Paul Sullivan, CEO and Founder of We Are BIAS
Joomla
---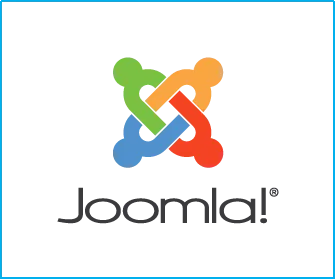 "Joomla is one of the best CMS that is more flexible in some aspects and is an excellent option for custom-post management. It is ideal for the website that isn't primarily based on text content and offers many more options for user management. The software supports multiple languages, and I never felt the need to use the plugins or extensions for adding more languages to my site. It has numerous templates or themes for different types of content. It offers excellent support for custom post types and provides unlimited and user-friendly management options. However, Joomla is not easy to learn as WordPress but is not less popular than WordPress. I won't say that Joomla is a dealbreaker, but I must say that some of its features may need to be implemented manually, making this a good fit for modest development experience."
- Gintaras Steponkus, Blogger & Marketing Manager at  Solidguides
Impresspages
---

"Impresspages is a good recommendation for ones having an ease of use their top concern. This CMS has a modern and straightforward interface that is too easy to navigate for new users. Moreover, it offers features like maps and forms that are not available in other CMS without extensions.
Its drag-and-drop page builders make it easy to generate blog posts within no time. The decent selection of plugins and themes is also available to customize posts and themes.
It is a multilingual platform that makes it easy to reach out to the international audience without plugins. Its vibrant community is extremely helpful in resolving the issues quickly."
- Nicholas Holmes, Founder of  Product Reviewer
Serendipity
---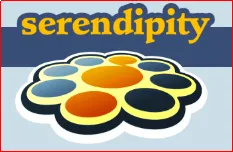 "Serendipity is a reliable CMS that's very user friendly. Even an absolute beginner can use Serendipity easily and create plugins and other complicated tasks with ease. It's also one of the lightest CMS out there so someone with a low-end laptop can still run Serendipity without having issues. It's a good CMS for informative websites as well since it comes with many simple but readable themes and templates that make text-based websites shine."
- Kenny Trinh, Managing Editor of  Netbooknews