We know that every business has its own aims and Goals that needs to be achieved. These are used to measure their growth and level of success in the market. But in order to reach that level and touch the heights of success, effective Project management with a certain range of tasks is required. Therefore, here comes the need for Project Management Software in the custom software development industry . Project Management software is highly useful in the company for efficient purposes like Collaboration, Scheduling, Planning, Management of Resources, Budget management, Documentation, etc.
It is a valuable solution which is adapted in several business operations to achieve its objectives and goals flawlessly. Although there are many Project Management software available in the market, depending on your interest and requirements you can pick any of them.
Asana
---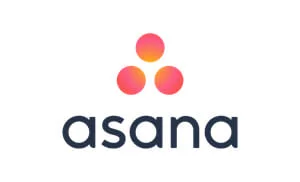 "Asana is a project management tool that enables teams to map out projects and calendars easily including the ability to distribute assignments and forecast tasks related to each step along the way. This tool has been instrumental in organizing and recording our agile method of product creation and management as we continue expanding our product, Knarr, and its capabilities."
- Jerry DiMaso, CEO of Knarr Analytics
"Asana has always been my go-to when it comes to project management. When literally every minute counts, Asana saves me hours every week, allowing me to quickly see all of my projects at a glance, including tasks that we are working together on as a team. Plus, it allows me to upload and download documents, images and more, so that everything I need is all kept in one place."
- Blake Sutton, Senior Electrical & Software Engineer at Electrical Knowledge
"It became apparent to us in the early stages of our small business that without a project management software we wouldn't make it. Because we're often working on complex projects that have multiple collaborators, Asana was the best choice. Unlike other project management software we explored, Asana is really intuitive and offers us freedom in project creation, management, and tracking. There are multiple ways to generate information so we never feel like we're overlooking something or it's not available. One of our favorite parts is that there is a free version available for smaller businesses that are just getting started! This allows management and tracking of work with ease. Overall, for our small business, Asana takes the cake for allowing us to be as flexible as we want with laying out and scheduling projects without sacrificing excellence."
- Andrew Cunliffe, Co-Founder at Second Fiddle
"Once we moved to working from home, we realized we needed a more detail-oriented task tool vs. an excel doc that listed out our various activities per client. We also needed to a better job of tracking time since we could no longer have a quick chat about client deliverables and loads. We invested both time and hired a consultant to roll out Asana for our team. We use it to create a database of tools and tasks and measure our client load and hours along with making sure that nothing is missed. It has really helped us understand better the incoming requests from our client and how to prioritize what is most important in this time. I also love that it integrates with other applications we already used, making it an easier lift for onboarding."
- Aalap Shah, from1o8
Trello
---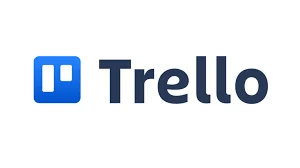 "We manage our team through Trello boards. People can sign in, see what they have to do for the day, communicate with each other and collaborate on projects through Trello.
An unlimited number of boards can be set up to represent each project and/or individual and tasks assigned from each board for each team member. Even better, people can tag other members in a project, sending them an email notice directly from the Trello board they are working on.
Trello is an integral part of moving our business forward and is something any business that is involved in collaborative projects should consider using."
- Dave Hermansen – CEO of Store Coach
"We actually use Trello as an all-purpose project management solution at WikiLawn. We have the professional version, with each of our employees having access to company boards, team boards, and their own personal boards.
Trello is incredibly easy to use. Anyone can create and manage tasks, as well as see the tasks of others. Everything can be organized just by dragging and dropping, and there's a record kept of what gets completed when, and by whom.
We've also got it set up so that managers can go in and create new tasks each day for their reports, while being able to easily see what their reports have completed. It's allowed us to scope out for several months, and then handle the day to day. It's really been a remarkably solid app for us."
- Dan Bailey, President of WikiLawn
"Trello trumps other project managers, we have used a selection in the past but it has a lot more features and is more intuitive than all its predecessors. Trello and the Kanban technique allows me to multi-task very effectively, and know where I am on any project/task at any time.
It allows me to manage my projects with less stress, making it enjoyable, even. Trello is highly visual, which makes it very intuitive and that suits how I work.
It allows you to break big projects down into smaller doable chunks by creating cards for every process. These cards can be arranged into different columns representing different phases of a project."
- Andrew Roderick, CEO of Credit Repair Companies
"In one of the other businesses I handled, I used to have a team of remote workers that uses Trello. Trello is like a pinboard where each participant can comment or update the cards in them. It has stages on the board where you move the cards once it completes that stage. Thus you see the progression of your tasks. It is very flexible as it can be used by any type of business. It is straightforward and concise. The main thing is that the free version doesn't limit participants. You can have as many members as you need. Nothing beats Trello in my book. I have used it and will continue to use it for all my small businesses."
- Michael Miller, CEO of VPN Online Multimedia Inc.
JIRA
---

"I introduced Jira at my firm two years ago as our main project management software. Although it was originally designed for software development, we also use it for project management. I run a tech company and have quite a few developers working for me, so it made sense to keep using a software everyone is already familiar with.
Thanks to the Kanban method it is very easy for me to track the progress of each task but also quickly see the big picture. Jira is a great choice for IT or tech companies because chances are high that your developers are already using it. This way, you don't have to pay for two separate tools.
Have in mind that Jira is rather complex and if you're not familiar with agile, you may experience a steep learning curve. It's not a software you can figure out in an hour. Instead, you have to really understand all of its possibilities in order to use it properly. I hope this helps!"
- Tom Winter, Co-Founder of DevSkiller
"We prefer Jira because we have a large development team and it just makes sense with all of its developer-friendly features. Issues, bug tracking, creating and managing workflows, agile project management, these are just some of the many reasons why Jira is a great choice for us. Over time, we introduced it to our marketing team as well and they love it too, despite only using about 5% of Jira's full capabilities. Sure, there are "lighter" apps out there for project management but as a team with lots of developers, Jira is the best choice for us."
- Dmytro Okunyev, The Founder at Chanty
Monday.com
---

"My project management software preference is Monday.com. Monday offers a collaborative environment that allows project members to communicate, create a knowledge base, and share files, images, designs, and other specifications. With unlimited boards and an integrated timeline feature, users can effectively collaborate and track project progress and recurring tasks across multiple boards which is exactly what is perfect for my organization. At Omni Inc, we always have numerous projects ongoing simultaneously. Monday provides an amazing interface to connect and communicate, track, and manage our projects with so much ease and read to use templates."
- Manny Hernandez, The Founder & CEO of OMNI, INC.
"We regularly recommend Monday.com for project management to our clients. It is an excellent tool for small to medium-sized projects and we believe small is the way to go. Studies have shown that if a big endeavor is divided into smaller projects, its chances of success substantially increase.
Monday's project management tool is easy to use. Apart from the regular project management features, here are some of the main advantages of using Monday.com:
It is built ground up to focus on teamwork.

Project tasks can be split across the team.

Team members get to know about their upcoming tasks through regular notifications

Organizations don't have to go for specialized training to use it.

It gives a 360 degrees view of task progress to the team, project manager, and senior management."
- MS. Ashwini Rao, The Founder of PMExperto
Airtable
---

"The Project Management software that I am really loving right now is Airtable. I was just introduced to this program and as I have been in the tech space as a developer for over 15 years and a project manager for over 10 years and have used A LOT of different software management tools, right now what I am really liking about Airtable is that it has a lot of flexibility. In terms of how information can be displayed the flexibility and variety have really exceeded my expectation. As a new tech founder with multiple balls in the air, Airtable allows for different views for different things, calendar for social media content management, scheduling management for my podcast, and good ole fashion Gantt charts, for the PMP trained professional in me, for sprint planning and execution. This is especially effective as I am in the throws of organized chaos around the app build and launch."
- Theresa Quitto-Dickerson, The Founder & CEO of The Natural Mixx Company
Paymo
---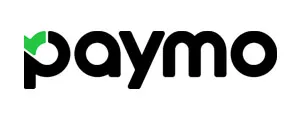 "My favourite project management software is Paymo. This software combines several useful features into one package. It can be used for planning & scheduling, task management, resource management, financial management, file management, time management, team collaboration, customization, reporting, and invoicing. It also allows you to integrate other software. Paymo is tremendously helpful in keeping me productive and organized." - Sam Cohen, CEO of Goldtreeway
Microsoft Project (MSP)
---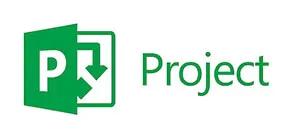 "A good project management software should handle all aspects of project management. It should not only help the Project Managers but also other stakeholders including Project Sponsor, Senior Management, and Customers. It should also help collaboration with large cross-functional project teams.
I prefer to use Microsoft Project (MSP) for myself and for my clients. It can be used with small as well as large projects. Microsoft is one of the leaders in IT tools market and MSP holds a large market-share.
MSP integrates well with other Microsoft tools like MS Word and MS Excel, which enhances people's productivity as almost everyone nowadays uses MS Office suite.
MSP is much cheaper than its competitive products and has host of features, which are absent in many other products. One can use it as a standalone desktop version or on MS cloud platform."
- Praveen Malik, The Founder of SPMbyPM
Using Multiple Project Management Software at the Same Time
---
"For conventional project management, I use Gantt Project . I like this because it is a competent tool. It provides the core features of the Micro Soft Project but it is free. Micro Soft project has many more features and is a great tool, but it is not free. Gantt charts allow visualization of the dependencies, how the parts are connected to each other, along with who is doing what and when that specific task will conclude. This provides a good tool for tracking the progress, that is also visual so the team members can see it.
This tool for decomposition of the conventional project scope into actions, I like using the WBS Planner it looks comical, but it is a good tool for the team to gather around to brainstorm the approach to meeting the customer's needs. This decomposition, specifically the effectiveness of the decomposition portends the probability of the success of the project.
For agile (Scrum) or lean approaches, I like Trello . It is possible to configure the board that will match the way you want the product to progress. For example, sprint backlog, working on, testing, done. We will move the virtual cards describing the work to the location on the board. This makes it possible for all to see the work progress through the process. This approach is much less complex, and require little in the way of tools."
- Jon Quigley from Value Transformation
"I have found the use of project management tools to be effective in my workplace. As a company, one of the project management tools we use is FunctionFox. This one in particular helps with the invoicing side of the business.
Wrike is a budget tracking tool that is used to keep track of spending and is also helpful with real time productivity reports. Having this keeps us up to date with the company's productivity.
Easy Projects has a customizable dashboard with an employee time tracker, letting us know where everyone is if we need to reach them.
Monday.com helps us manage our team's work visually and allows us to track the status of multiple projects. It has also a central work hub, allowing us to keep an eye on workflow from our own PCs. Pipedrive has a timeline view which is useful for knowing where progress was made and has some sales related features too."
- Ethan Taub, CEO of Goalry
The first recommendation would be ProofHub. You can easily plan, collaborate, organize, and deliver projects of all sizes, on time, using one project planning software with all the right tools put at one place. You can plan and collaborate while having a seamless user experience that keeps everyone in the loop and focuses on the necessary with little to no learning curve.
Teamwork is a work and project management tool that helps in-house & remote teams improve collaboration, visibility, accountability, and ultimately results. Project management is about more than just getting the work done. It's about delivering impactful results for your business. With this software, you'll be in good hands.
Basecamp is more than just a project management tool it's a better way to work. Teams that switch to Basecamp are more productive and better organized. They communicate better and require fewer meetings. And they're far more efficient than before.
- Jennifer Willy, Editor at Etia