One of the major alternatives that make any business reach the peaks is CRM i.e., Customer Relationship Management. It stands as a zone of successful business activities. CRM has become an indispensable tool for any evolving business in the market. It helps in overcoming the huge burden of work and ultimately hasten the business operations. In CRM you could find excellent features such as ample documentation, fine user support, intuitive interface, smooth integration, etc. Even software development companies make perfect use of CRM in their internal departmental operations. All they need is just providing fine CRM training to their employees. There is a plethora of CRMs available in the market each with different characteristics matching different industry verticals and usage.
Here are top 13 CRM tools based on expert opinions.
Table of Content
Hubspot
---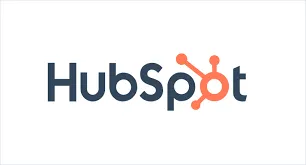 "We recommend HubSpot to many of our customers. Unlike other CRMs out there, HubSpot integrates a complete suite of tools and analytics onto one platform. From metrics like site traffic and conversions to blogging and social media tools, HubSpot is a user-friendly tool that offers Marketing, Sales, and Service support.
All of these features come together to help you track and nurture one lead all the way through their buyer's journey. From the minute they come to your site through to the time they review your product after making a purchase, HubSpot gives you complete visibility into that lead's progress and offers the tools you need to nurture them, wherever they are in their buyer's journey.
With complete end-to-end visibility, and tools like email marketing, deal pipelines, and chatbots, HubSpot is a truly all-in-one CRM that provides data on every customer, and the tools your team needs to interact with those leads and customers in the methods that prove most effective."
- Mackenzie Deater, Content Strategist at Evenbound
"I use HubSpot and have found it to be a lot better than other CRM systems. It's feature-rich but very easy to use. My whole team can interact with it instead of needing someone to essentially interpret the data. It also automates a lot of features we would have previously done ourselves. I also appreciate that it's an all-in-one CRM. I can integrate it with other CRMs, but I don't need to.
I would say the reporting tools aren't as robust as they could be. They're designed to be accessible, so you're missing some depth out of the box. You also need to be able to adapt to it, it can't really adapt well to your sales process."
- Rex Freiberger, CEO of Gadget Review
Pros of HubSpot
A great set of Features,
A lot of Integrations,
Flexibility,
User-friendly UI,
Support,
Comprehensive knowledge base,
Unlimited emails, workflows, lists, forms.
Cons of HubSpot
Cost. A system like this cannot be cheap. You need to keep your database size under control as you pay for the database volume."
- Sergey Zherikov, Digital Marketing Manager of MightyCall
"We use HubSpot as our primary CRM. This is after using Salesforce for a time. HubSpot just offers a better integrated platform. Everything is in one place and easy to access. Sales data is available at a glance and our team can effectively analyze and make decisions without having to juggle different programs.
It's not perfect, though. We've had some trouble with customer support, as the response times have been somewhat slow. HubSpot is also fairly new, so it's lacking the features of established CRMs. This isn't a big problem for us, as it has what we need and it keeps evolving constantly. I'd also say there's a lack of depth in some of the features. Especially when they implement new ones. I expect this will be improved upon over time."
- Dan Bailey, President, WikiLawn Lawn Care
"On the marketing side of things, we love using HubSpot here at Postal and would recommend it to any other marketing organization as well. While the contact organization capabilities aren't taken quite to the level as Salesforce's, the automation and engagement features is where HubSpot shines.
Buyers are stuck in their everyday routines and need more than just an email here and there to break their pattern. HubSpot allows us to orchestrate an effective cross-channel approach and achieve an average email open rate of around 40% (normally it's 20-30%).
Our strategy is greatly enhanced with HubSpot's workflows because we can deliver highly personalized content relevant to the stage in each buyer's journey. Without HubSpot, we'd be stuck spending loads of time manually setting up webinars, newsletters, and other deliverables that are vital to our business."
- Rich Pusateri, Marketing Associate at Postal
"The best one for me so far is HubSpot CRM. The reason why HubSpot CRM is the best CRM software for me, aside from it being free forever, is because of its flexible and well-rounded set of features. Some of my favorite HubSpot CRM features are:
It can store up to 1,000,000 contacts.
It can send emails, make and record calls, and assign and schedule tasks.
It has an activity stream where you will be notified immediately once a lead opens an email or clicks on a link."
- John Howard, Founder and CEO at Coupon Lawn
"In my opinion, HubSpot is the best CRM software. Its marketing module makes marketing automation very seamless. HubSpot's marketing component called "Workflow" helps structure drip campaigns and follow-ups very easily. Testing different landing page templates and CTAs within "Workflow" is also very easy and intuitive. I have seen a 7% increase in my customer conversions by using HubSpot."
- Samiksha S Rawool, Founder of Yummy Tummy Recipes
Salesforce
---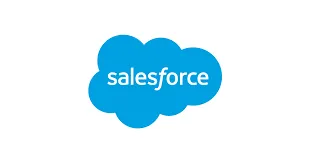 "The CRM I use myself is Salesforce. I feel this particular system helps me keep my records up-to-date and orderly and helps me track all customer interactions that I am able to share with my other colleagues. It has some great features too, like organizing and scheduling follow-ups. I would definitely recommend this because it has allowed me to forecast my progress. It has also provided me with a clear insight into what leads and targets I need to chase to keep my business growing." - Christopher Prasad, Marketing Manager at JookSMS
"Customer Relationship Management (CRM) software is very important for running any business. Without it, there is a possibility that your relationship with your customers can be difficult to maintain and track. There is much software for managing customers through CRM apps and software. Personally, my company uses Salesforce Sales Cloud. It is the world's most trusted customer relationship management (CRM) platform. It unites your marketing, sales, commerce, service, and IT teams from anywhere with Customer 360, one integrated CRM platform that powers our entire suite of connected apps. With Customer 360, you can focus your employees on what's important right now: stabilizing your business, reopening, and getting back to delivering exceptional customer experiences. You can track changing demand and adjust your sales strategy accordingly. It will be easier to monitor your team's performance in real-time, realign territories, and magnify your team's impact on the business through this software."
- Jennifer Willy, Editor of Etia
"We all want to know what our customers think of our brand. And a way of doing that is through using a Customer Relationship Management System. And this system will help us oversee and manage our brand's engagement and interactions with our customers and potential new customers. Another thing that a CRM System can do is build great relationships with our customers and in turn, create loyal and satisfied customers thus keeping customer retention in our brand. And the CRM that we use in my digital marketing company is Salesforce Sales Cloud because it's an all-in-one CRM platform. It helps us collect and manage all our customer's information. Not only that but with our customer's information it incorporates digital marketing, sales, customer service, and lead generation. Plus, it helps my salespeople reach out and connect with my target audiences based on information like my customer's interests and preferences."
- Scot J Chrisman, Founder and CEO at THE MEDIA HOUSE
"We use and highly recommend the Salesforce CRM because they have a product platform that will fit any business size or need.
Non-Profit Cloud is for non-profit organizations. It provides contact management, donor nurturing, and fundraising support at minimal to no cost to clients depending on organizational attributes
Salesforce Essentials for Small Businesses allows ease of use to manage contacts, leads, sales opportunities, and customer ticketing with data-driven reports and dashboards. It integrates with the G-Suite platform.
Professional and Enterprise for medium to large scale businesses enhances the sales nurturing and customer service process. There is an ecosystem of pre-built solutions and the flexibility of custom integration. Their third party ecosystem is inclusive of but not limited to accounting, forecasting, quoting, and cross-selling.
Salesforce Essentials is a game-changer for small businesses. It provides the opportunity for small businesses to work like a larger organization with cadence and cost in mind. Small businesses can now afford Salesforce! Larger businesses can also ensure they are optimizing the right platforms for their needs."
- Y'vonne Ormond, CEO and Founder of 5P Consulting
Pipedrive
---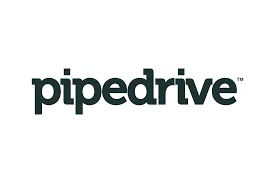 "I am obsessed with Pipedrive! It's a cloud-based CRM that easily integrates with MailChimp and is extremely intuitive. It allows you to track deals, conversion rates, and activities so you can stay organized and on top of your day. All my work is streamlined making my life so much easier.
I began using this CRM when I worked in wholesale fashion but have also used it when I managed a real estate brokerage and now I use it as a small business owner!"
- Nitu Patel, Founder of Phoenix and Rose Feng Shui
PipeDrive: I have tried a few other CRMs but PipeDrive has helped my business take full control of complex systems and processes. It's akin to having a personal sales manager you can trust, only that it can't fire you if you don't make your targets. The best part about this CRM is its visual reports that give you deeper insights and help you monitor individual and team targets."
- Jerome Burns, Digital Marketer at SleepFeather
"I recommend Pipedrive CRM because of three reasons. First, it is easy to use and it took me less than an hour to set up. Second, I like that the product encourages me to view sales as a series of steps. Each step has a different feature. Finally, I find that Pipedrive has helped me to improve my sales habits.
My favourite feature of Pipedrive is the tight integration with G Suite email. I can send email from my email directly from Pipedrive which is a big time saver! I also like how easy it is to import new contacts into the product."
- Bruce Harpham, Technology Marketing Consultant at Bruceharpham.com
Zendesk
---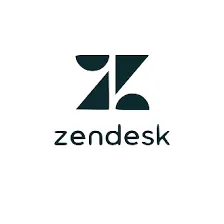 "My personal recommendation would be Zendesk CRM. I've been using Zendesk for years now and no other platform is as intuitive and robust for handling customer data. It also integrates with other apps such as Gmail and LiveChat to expand its functionality to round out Zendesk into a full-CRM suite for businesses in any industry.
Zendesk works by creating a ticket every time a customer contacts your company From the Zendesk ticket, you can then choose to reply by email or call the number back directly to resolve the issue. You can also browse previous support requests by the same customer to see if it's a new or recurring issue.
Zendesk makes it very easy to quickly address issues via its platform and its various integrations that allow your customer support agents to respond in real-time. I would suggest it for businesses of all sizes that are service-oriented wishing to leverage technology to boost their CX."
- Mikkel Andreassen, Customer Experience Manager at Dixa
"I've used Zendesk with great success in the past. I think all the CRMs on the market are pretty similar at the end of the day, but I found Zendesk Sell to be pretty robust in its features and offerings. The company was small, so it met our needs perfectly. The other thing I really appreciated is the integration with existing Zendesk software, so we were able to stick with them for everything related to customer experience. For someone who loathes switching between different types of softwares and companies and learning to use something different every two weeks, this was perfect."
- Heinrich Long, Privacy Expert at Restore Privacy
Podio
---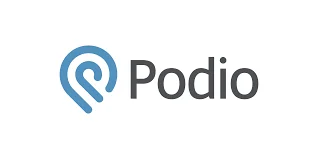 "One of the CRM's that I personally prefer and always recommend to others is Podio. Podio is one of those CRM's that anyone can use, regardless of where their business is at. If you are just getting started and don't have the financial means to make monthly payments, Podio offers a free version that doesn't require credit card info. There's no "trial" time limit either with the free version. The only limit comes from the amount of contacts or entries you can acquire in your "workspace".
Once you reach the maximum limit of entries, you can then choose to purchase one of their monthly plans, starting around $9 for "Basic" and up to $24 for "Premium". But honestly, one of the things I love most about Podio is not the price, but the ability to integrate it with other platforms. For my real estate business, I have integrations set up that when we receive a new call from an interested seller it will automatically create a new entry into Podio. We also have integrations with our website that when someone submits a contact request from our form, a new entry is created as well.
That barely scratches the surface of what is possible with Podio integrations. But I believe that the best opportunities with Podio are for those just getting started. They can create an account with Podio, download a preset workspace (or choose to create their own), and be up and running with a functioning CRM in a matter of minutes."
- Brad Davidson, CEO of Norton Home Solutions
Salesflare
---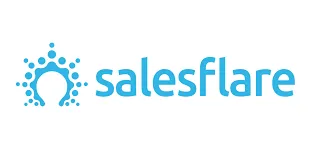 "The one CRM that we tried and loved is Salesflare. We tried out Hubspot and Salesforce too but we wanted something which was simple, easy to use, does not cost an arm and a leg and lets us spend time selling instead of entering data manually. Salesflare is just the thing and even those of us who are not in sales learned how to use it within a few days. From the moment we signed up over a year ago, they rolled out a ton of useful updates and the price stayed the same. Overall, I don't see us changing to another CRM any time soon because Salesflare meets all of our needs."
- Jane Kovalkova, Chief Marketing Officer at Chanty
Salesmate
---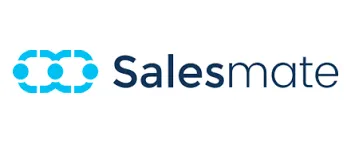 "We looked at and use a lot of different CRMs over the years but settled on Salesmate.io. Most CRM systems were fine and did the job but they were always missing something. Or the interface was just too mundane to use. We settled on Salesmate because the interface was great and price was amazing especially since you can have different price depending on the user. The big feature was that we did not have to use bcc or their interface for email to make sure the email is in our CRM. No matter what email client you use it will be attached to a deal or the record in the system."
- BartMroz from SUMO Heavy
ActiveCampaign
---

"My preferred CRM is ActiveCampaign's built-in CRM. Really, it's my preferred because it is built right into my email marketing software and integrates nicely with my email campaigns. The CRM lets me set up triggers and workflows that work nicely together. For example, when someone enters a new deal stage (e.g. going from a marketing lead to a sales qualified lead) they enter a new email automation sequence. Overall, it's a very simple CRM that works very well for my business's needs."
- Andy Cabasso, Co-Founder of Postaga
Nutshell
---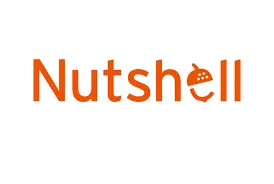 "We've been using Nutshell as our CRM from the beginning and it's been a wonderful tool. We use it to track both capital raising and enterprise sales.
We love that there's very little configuration necessary - the whole thing was pretty well set up for us "out of the box". It seamlessly brings in emails from a variety of tools, provides amazing data from outside sources about people we are working with and has great analytics allowing us to track how we're moving targets through our pipelines.
My favorite thing about Nutshell is their customer service responsiveness. On several occasions, I've suggested changes to their customer service team (which is also wonderful) and have discovered that they've made upgrades to their system within days. They're amazingly responsive!"
- Jonas Bordo, CEO and Co-Founder of Dwellsy
WordPress
---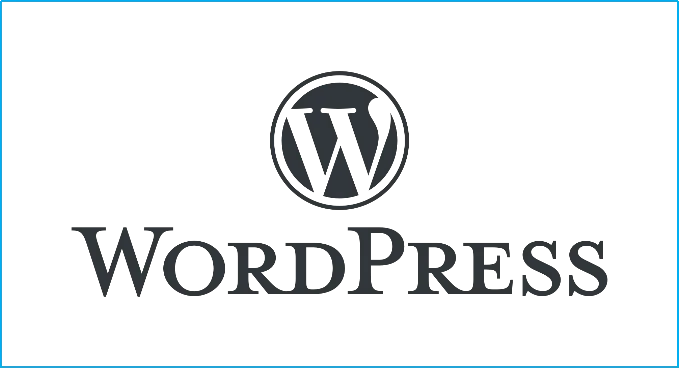 "My favourite CRM is WordPress by far. The simple user interface makes for an easy user experience, even if you're new to using the CRM. It's a truly unmatched, versatile CRM for any industry in comparison to other CRMs I've used in the past. WordPress allows for easy and simple ways to update your site, input content, create new pages, and so much more. There are also incredible forums online that feature common questions to help you to troubleshoot any issues you may be facing while using WordPress."
- Elizabeth Weatherby from Redi-Strip
Copper
---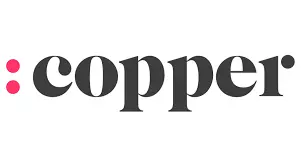 "Copper is a popular CRM system used by over 10,000 SMBs that I've used and recommend. The platform comes with the necessary CRM features – sending emails, scheduling meetings, automating processes, workflow automation and reporting. Copper differentiates itself as the only CRM system that lives natively in G Suite. If you use G Suite, you then benefit from the ability to complete tasks such as updating contacts & creating events directly from Gmail. In addition, Copper is very affordable – its cheapest plan stores 30,000 contacts for only $19 per month."
- Bruce Hogan, CEO of Software Pundit
Streak
---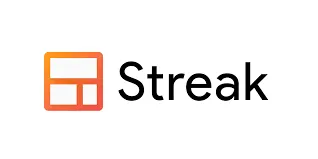 "I wanted to share one CRM that we use on a daily basis, Streak.
My business relies heavily on email communication with partners, clients and broader communities. Sometimes the conversations are time-sensitive which is why we need to know if and when recipients open our emails. Streak is a Gmail extension that allows you to quickly organize contacts and perform all kinds of actions with them.
My favorite feature is Streak's ability to show exactly when an email is delivered as well as when a person opens it. This way, I know exactly what to expect and I can estimate if I need to send a follow-up message or not. Also, I can add notes to individual contacts or even create pipelines in Streak that allow me to group contacts any way I like.
Streak is particularly useful to businesses that invest in outreach campaigns. Specialists in this field send hundreds of emails on a daily basis sometimes and it is very useful to keep track of how many recipients actually open the message. Streak has a free plan for two users, but even the paid one is quite affordable."
- Tom Winter, Co-Founder of DevSkiller
NetHunt
---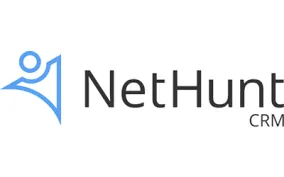 "We use NetHunt CRM for both sales and marketing teams. The best thing about the tool is its unmatched integration with Gmail and other G Suite apps. There is no need to switch between multiple tabs, we have access to our client's data simply from our Gmail client app. With one icon click, we turn any incoming email into an opportunity, client record.
Its core advantage is fast implementation and adoption period because of visually intuitive interface. NetHunt is totally customizable, you may simply change, rename, replace everything and set it up according to your workflows.
Marketing team can track how the leads move down the funnel and pass them to the sales team once they are ready. It's convenient to group leads on every stage by the acquisition channel or tag from marketing campaign (newsletter, Google Ads, FB etc) which helps us to calculate ROI. The system has strong emailing features so we use it for email campaigns - bulk emails, convenient segmentation, email templates, test email, unsubscribe feature, open and click tracking.
We also benefit from the Linkedin integration. It saves a lot of time because we can add leads from Linkedin with one click (not leaving the Linkedin) and the system automatically enriched the CRM profile with available details - picture, name, company, contact info, etc"
- Lina Lugova, Chief Marketing Officer of Epomt