Creating content that not just informs but also resonates with the audience is essential to stand out in the crowd. By doing this, you can effectively build a loyal following making them come back for additional info on your website.
Converting visitors into consumers, subscribers, or loyal readers is always critical whether you're running an e-commerce business, a creative agency, a custom software development company ,or any other online domain. Website conversions are the beating heart of online success, that's for sure.
In this article, we'll explore some valuable insights and real-world examples that could help you boost your website's conversion rates.
Tips and tricks to enhance website conversion rates
---
Today's online world is highly competitive, and people's patience is shorter than ever. To stand out, your content should not only be informative and engaging but also connect with your audience's needs and problems. Building a loyal following that keeps coming back is the key to online success.
1. Creating SEO-Optimized Content
To boost your website's conversion rates, start by making sure your content is optimized for search engines. SEO is the foundation of online visibility. Websites that rank well in search results get more visitors, which boosts conversion potential.
Take "Moz.com"as an example of this success. By implementing effective SEO strategies, they improved their website's visibility, resulting in a 40% increase in monthly conversions. This example illustrates the direct link between SEO and website conversions.
SEO optimization involves using relevant keywords, optimizing meta descriptions, and ensuring your content is structured for search engines. A well-optimized article will not only rank higher in search results but also attract more organic traffic, increasing the likelihood of conversions.
In the competitive online landscape, SEO is the lifeline that helps your website stand out among many digital voices. By optimizing your content for search engines, you're not just improving your chances of conversions; you're also ensuring that your message reaches the right audience. It's akin to spotlighting your offerings in the vast digital arena, making it easier for potential customers to find you and engage with your brand.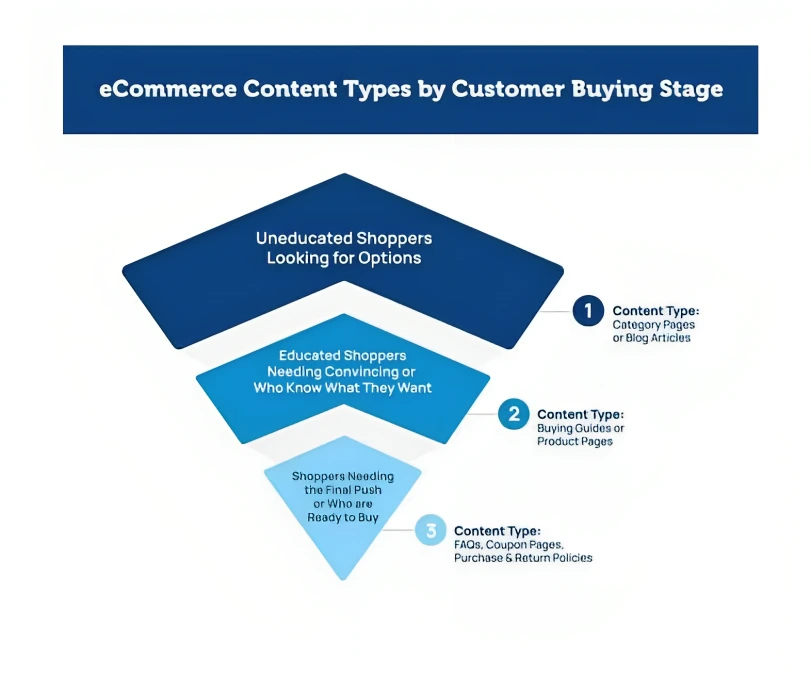 2. Reviews and Testimonials
Real customer reviews and testimonials hold significant sway over a website's trustworthiness and its power to increase conversions. Positive feedback from other customers instills trust in potential buyers, motivating them to act.
Let's look at "Yelp.com." By prominently showcasing customer reviews on their platform, they have become a go-to source for recommendations. This demonstrates the power of real customer feedback in boosting conversions.
When implementing reviews and testimonials on your website, it's essential to make them genuine and transparent. Customers are increasingly discerning, and they can spot phony or manufactured testimonials from a mile away. By promoting genuine customer feedback, you not only boost your conversion rates but also demonstrate your commitment to transparency and customer satisfaction, which is invaluable in the long run. Customers tend to trust reviews that include real names and specifics. Urge happy customers to share their positive experiences through feedback. This will not only increase your conversion rates but also improve your brand's reputation.
3. Visual Appeal
The visual elements on your website can significantly impact conversions. Infographics and animations are excellent examples of how visual content can simplify complex information and engage your audience. For instance, "HubSpot.com" used infographics to visually present marketing statistics, resulting in a 30% increase in user engagement.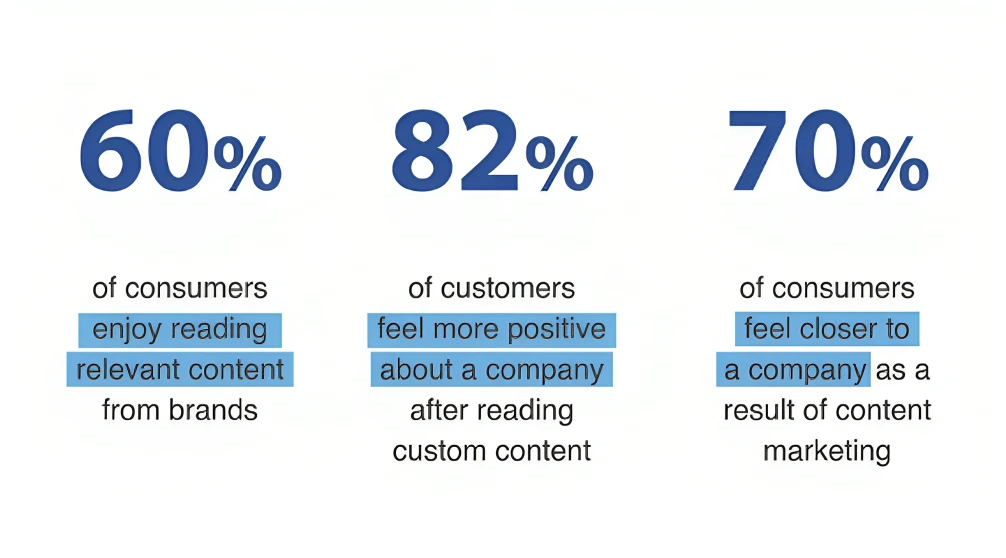 Visual content, such as infographics, can convey complex information in a digestible and engaging way. They are particularly effective when explaining statistics, processes, or comparisons. An attractive infographic can not only capture the reader's attention but also encourage social sharing, further increasing the reach of your content. There are a lot of tools and software to learn how to create an infographic or animation.
4. Eliminate Distractions
A clean and user-friendly website design can make an impactful difference in today's digital world, where attention spans are short. It's similar to laying up a clear path for your visitors to follow, directing them to the actions you want them to perform. Decluttering your website not only improves the user experience but also increases the possibility of conversions, which is the ultimate aim of any website.
Visitors might be confused and turned off by a busy website with superfluous distractions. It is critical to streamline your design and make navigation simple in order to increase conversions. Consider "Dropbox.com." They reported a 15% boost in user sign-ups after streamlining their website's appearance.
Distractions on a website can include excessive pop-ups, irrelevant ads, or a complex navigation menu. By eliminating these distractions, visitors can focus on your core content and calls to action, leading to a higher conversion rate.
5. Consistency in Branding
It is important to maintain a consistent brand image on your website. It is a way of building trust and recognition among the users. Several famed brands like "Apple" and "Amazon" have excelled in this aspect. Their consistent branding has led to strong customer loyalty and increased conversions.
Brand consistency means using the same logo, colors, and tone of voice on all your web pages and marketing materials. It gives a uniform and professional appearance and builds trust with your visitors. When your brand is consistent, it tells people you're dependable and dedicated to quality.
A consistent brand on a website is like a genuine face in the crowd, reassuring users that they are in the right place. It's not just about good looks but a promise of reliability and quality of service. In a world of choices, a consistent brand can be the deciding factor that turns a visitor into a loyal customer. So, remember, if you aim to enhance conversions, then maintain brand consistency.
6. Clear Call to Action (CTA)
Compelling CTAs guide your visitors on the path to conversion. Examples of great CTAs are "Sign up for our newsletter today!" or "Get started now!" These CTAs have been proven to boost conversions on various websites, such as "MailChimp.com" and "Shopify.com."
A clear call to action leaves no room for confusion. Visitors should quickly know what you want them to do. Whether subscribing to a newsletter, purchasing, or signing up for a free trial, your CTA should leave no doubt about the next step.
7. Mobile Optimization
In today's mobile-focused world, optimizing for mobile is crucial. A mobile-friendly website ensures that smartphone and tablet users have a smooth experience. Data shows that mobile-optimized sites often experience a 25% increase in conversions. Take the example of "Airbnb.com," a platform for booking accommodations. They have successfully optimized their platform for mobile users, leading to a significant increase in mobile bookings, showing the importance of mobile-friendly content.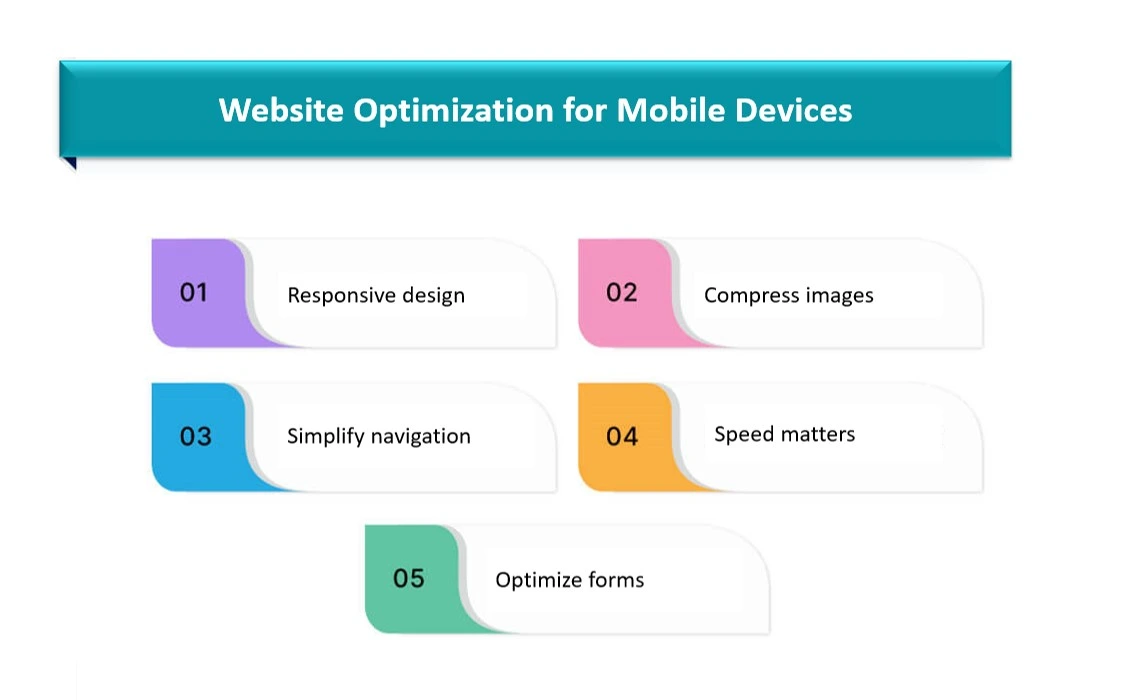 Mobile optimization is necessary in an era where a significant portion of web traffic comes from mobile devices. Responsive design, fast loading times, and user-friendly navigation are critical to ensure your website is mobile-friendly. If users encounter a mobile site that is slow to load or difficult to navigate, they are likely to leave, leading to missed conversion opportunities.
8. Testing and Optimization
Continuous testing and optimization are essential for increasing conversions. The advantages of testing are widely established. "Amazon.com," the e-commerce giant, improved conversions by 20% after trying multiple product page designs and content tactics on a regular basis.
A/B testing, often known as split testing, is a common way to determine the efficiency of various aspects of your website. This entails producing two copies of a web page, each with minor differences, and then determining which one performs better in terms of conversions. Testing headlines, pictures, CTAs, and page layouts may result in big gains.
By regularly assessing and optimizing your website, you can stay ahead of the competition and ensure that your visitors have the best possible experience, ultimately leading to higher conversions. So, if you aim to boost your website's performance, always appreciate the power of testing and optimization.
Conclusion
In short, the tips and tricks shared in this article can significantly boost your website's conversion rates. By delving into SEO optimization, using real customer testimonials, adding compelling visuals, simplifying your website's design, maintaining a consistent brand image, creating clear and enticing calls to action, optimizing for mobile users, and continuously testing and improving, you'll be well-equipped to enhance your website's performance.
We encourage you to apply these insights to your website, just as many successful online platforms have. Always remember, that the key to achieving higher conversions and securing your online success lies in creating truly engaging content.