Today, the inclination towards using applications has been pumped among people worldwide. So, numerous organizations have come up with their platforms in the application stores, and surprisingly all of them are being utilized by users worldwide. Furthermore, the usage of digitized solutions is expected to grow in the future.
As per the statistics for 2023, there were 255 billion apps installed in 2022. It denotes the intense requirement for applications among users. The rolling of local ventures slowed down significantly due to the majority of people preferring to utilize software available on their devices to meet their needs. Thus, local enterprises started launching their solutions in the market and achieved a rapid rise.
By observing such progress of the local ventures, the demand for hiring .NET developers to create applications went on increasing among entrepreneurs. The 2022 report says that because of the terrific need for programmers, their employment rate is estimated to increase by 25% until 2031.
What are the advantages of .NET for your business?
---
Security: The .NET framework has built-in security features, such as code access security, which helps to protect applications from external threats.
Versatility: .NET allows businesses to develop applications that can run on various platforms, including desktop, web, mobile, and gaming.
Productivity: .NET's extensive class library and development tools enable developers to create applications quickly and efficiently.
Scalability: .NET can handle a large volume of users and data, making it suitable for enterprise-level applications.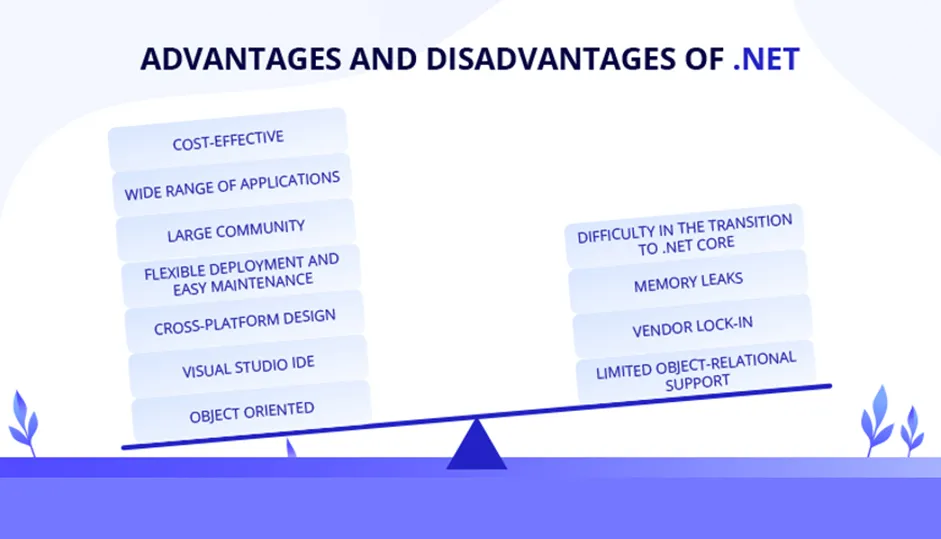 Customization: .NET offers a high degree of customization, allowing businesses to build applications tailored to their specific needs.
Integration: .NET supports integration with other Microsoft technologies, such as SQL Server, SharePoint, and Dynamics.
Cost-effectiveness: Microsoft provides extensive documentation, community support, and regular updates to the .NET framework, ensuring that businesses can get help when they need it.
Support: .NET can handle a large volume of users and data, making it suitable for enterprise-level applications.
So, if you are also willing to hire .NET developers, you can consider these top-notch strategies and perks mentioned here. Referring to those sections will help you with the same.
4 Tactics to Follow For Entrepreneurs While Hiring .NET Developers
---
To receive a solution capable of fluently fulfilling your business needs, you, as a startup owner, need to hire .NET coders for business app development suitable to your enterprise needs.
Let's unveil the reliable techniques to hire .NET programmers for your business venture.
#1 Development Platform Selection
Despite the need for an enterprise solution, you need to decide by utilizing which specific tech stack an application is to be made for your venture. It can be done by knowing your target audience and certain attributes that are to be embedded inside an app. When you have selected a particular platform for building software, you can appoint developers working on specific tech stuff. It will assist you in neglecting extra iterations, saving time and financial resources considerably.
#2 Programmer Skill Analysis
It is an essential aspect to consider while hiring developers to create the solution for your business. You should examine the skills and knowledge of the particular firm's programmers. It includes whether they are able to solve complex issues by giving them an issue to solve, testing the knowledge in a specific programming language required for developing an application for a particular operating system, and rapidly fixing the bugs popping inside it. It will help you to appoint a developer from a technology partner capable of serving you a desirable solution for your venture.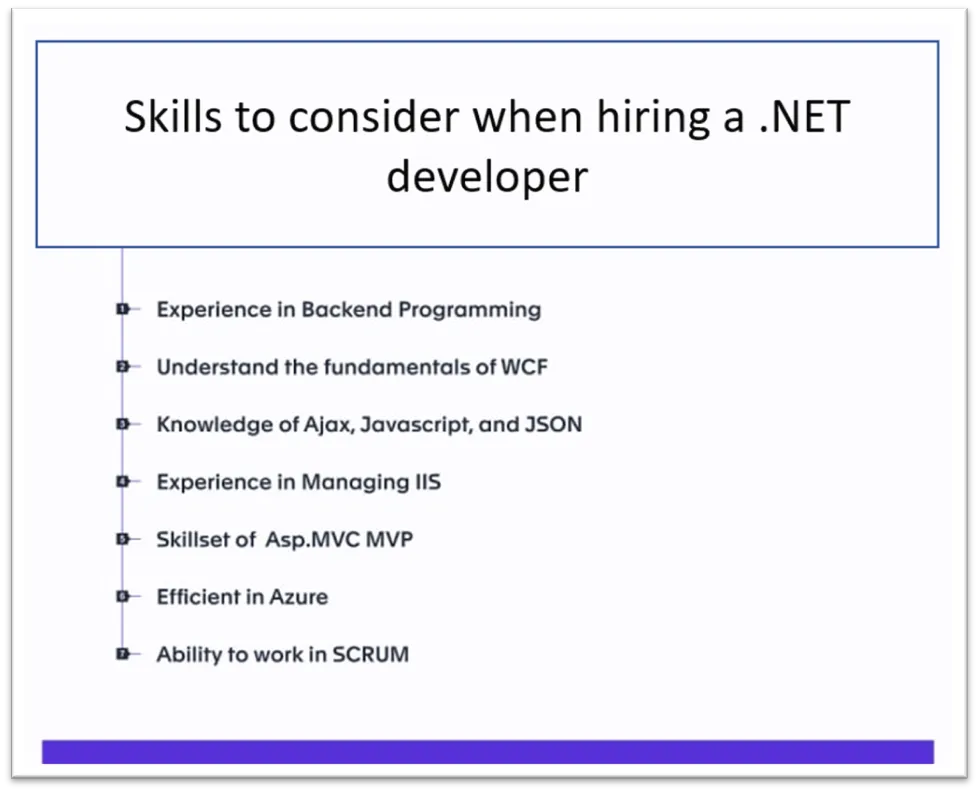 #3 Determination of Hiring Models
Usually, the needs of any enterprise are fulfilled by following any of the three hiring models described below. You can hire software developers by choosing the suitable one.
Full-Time: It is a model in which the client and programmers work for an extended period by following it. The developers need to dedicate their working hours entirely to the specific project of the firm's customer assigned to them. They can't work for any other consumers of a company in parallel.
Resource and Duration: In this strategy, the consumer of a company pays an amount for the number of hours needed by the programmers of a firm to build an application for their enterprise. Moreover, the developers of a firm can work on other projects too laterally.
Fix-Cost: The cost and deadline for submitting the solution are set before the beginning of a development procedure. A customer needs to pay the specific sum of money finalized, whether or not any hurdles came during the software creation.
Thus, you need to select the company by analyzing the particular model they prefer to follow for their clients to hire their programmers suitable for building your business software.
#4 Knowing the Cost, Experience, and Previous Feedback of Developers
You should refer to the pricing page for appointing programmers from several technology partners and set your budget accordingly. In addition, you should analyze the experience of developers and the quality of their work delivered to clients by observing past reviews given to them. It will help you in hiring programmers from a particular company.
Thus, by following the above-stated tactics, you, as a business admin, would likely be assisted to rent the coders of a specific firm at reasonable rates who are capable enough of providing you with an appropriate solution. Now, the certain pluses, you, as a business admin would receive by appointing developers are discussed in the next section.
Perks of Hiring Programmers To Entrepreneurs
---
As a startup owner, you might be willing to know the several advantages of appointing developers from an IT company. Refer to each of them described below:
Rapid Delivery of an App
One of the reasons behind creating software through developers of a specific IT company is they deliver you an application created rapidly by consuming a meager development time. It is because they belong to particular firms that like to invest their resources to serve you with satisfactory outcomes in less duration.
Regular Reporting
As a business admin, you might be keen to know where your solution's development has reached. So appointing programmers from a particular company will regularly update you on the status of your project. They will also inform you of the specific issues resulting in changes in certain functionalities or sections within an app. Hence, you will be allowed to make decisions for every single thing related to your software.
Developers Expertise
Currently, the market has reached a maximum saturation point where the density of programmers launched yearly is bolstering at a tremendous pace. Surprisingly, almost every one of them is being employed in some or other companies. So, you will receive experienced programmers easily as their population from the core is rising at a tremendous rate. Hence, it's advisable for you to hire developers from a particular firm. You will get extraordinarily skilled coders, as they have worked on numerous projects, which gives you an extra edge over your team of programmers.
Cost Efficient
Appointing programmers from reputed technology partners will prove to be pocket friendly for you. They will deliver you with the solution ready for your venture without adding any extra charges, so you, as an entrepreneur, need to pay only the fees of hiring developers for a particular time they have worked on your project. It would also cost you lesser to create an app for your business, as they possess a team of experts and specific resources, as mentioned earlier, which contribute to lessening the period of development as much as possible.
Conclusion
---
In today's competitive business landscape, having a strong online presence is essential for survival. To achieve this, businesses need to invest in the development of robust and scalable software solutions. .NET is a popular technology for building such solutions due to its versatility, reliability, and security.
Hiring .NET programmers can be a game-changer for businesses that want to stay ahead of the curve. These programmers have the skills and expertise to develop customized solutions that meet the unique needs of your business. They can also provide ongoing support and maintenance to ensure that your software remains up-to-date and secure.
By investing in the right talent, businesses can gain a competitive edge, improve their productivity, and streamline their operations. .NET programmers can help businesses achieve these goals and more, making them an invaluable asset in today's digital age. So, it is highly recommended for businesses consider hiring .NET experts to survive in the stiff competition.