15 Best CRM Software you should Consider for Your Business

CRM (Customer Relationship Management) has become an indispensable need for every business to connect, engage, and build relationships with customers. Rapid technology advancements enabled businesses to host their CRM on the cloud efficiently and get seamless access anytime from anywhere. It allows managing customer data effortlessly with fine security. There are plenty of CRMs available in the market with an array of features in each. But it is suggested to research and analyze various factors like features and tools matching your business needs, affordable cost, simplicity, integration support, etc. before adopting one.
Here in this blog, you will learn about the top-recommended CRMs, their essential features, and the importance of each in the business.
HubSpot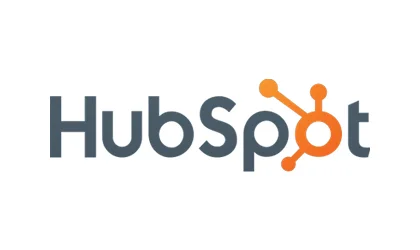 "HubSpot is a household name in the marketing and sales world and their CRM software is one of the most helpful tools for startups and tech companies out there. In fact, HubSpot is the best CRM software designed to enhance inbound marketing and sales. The tool is free and allows you to manage your social media presence and content, streamline your sales funnels, and other digital activities. It is also straightforward to use and is scalable."
- Dusan Stanar, Founder & CEO of VSS Monitoring

"HubSpot CRM. It's the most user-friendly and efficient CRM on the market. Before stumbling on HubSpot CRM, I've been hopping into several ones hoping to find the missing piece I've been longing for a CRM. With HubSpot CRM, I've found more than enough. From the very start, I was amazed by seeing the wide set of features it offers. And the craziest part, it's all free. Unlike other tools I've used, it lets you create unlimited users plus a million contacts. With its ability to streamline lead flow plus a stunning interface, it's simply the perfect one for small business owners like me. It has the most robust dashboard where you can see sales stats in real-time. With it, you'll have a quick snapshot of everything and will never be stuck and wonder what to do next again.
The being said, finding the perfect CRM software for your business does not mean simply choosing the most popular one in the market. As they say, there's no solution that fits all. You need to look closely with diligence in order to select which one fits with your business' priorities. The first step is to focus on the most critical part - contact management. Opt for a tweakable one that can be adjusted as your business grows. And before committing to anything, always ensure that you can rely on customer support at any moment. Make use of their free trials to have it tested in advance. It'll let you figure out whether it's worth paying for or not."
- Jeff Walker, Founder of Best VPN Canada

"HubSpot has a strong list of features and is very easy to use, making this a great platform for enterprises. The simplicity of this software makes onboarding simpler for your team and therefore reduces the amount of downtime from switching software and its great reporting tools can help you improve the efficiency of your team by spotting opportunities to make improvements, such as consuming more time on prospecting or adjusting closing techniques. It offers clean, straightforward dashboards to help teams stay on the same page and stats that are updated in real-time so everyone knows where they stand."
- Julian Goldie, CEO of Goldie Agency

"When it comes to CRM there are plenty of choices on the market now, but Hubspot has made a name for itself because it provides a holistic approach to segmentation and delivering quality marketing pipelines with an easy-to-use interface. One of the most powerful aspects of this platform is the amount of audience segmentation that it provides so marketers can deliver more personal and relevant messages to potential leads and have a better chance to guide them through their sales pipeline."
- Katie Fellenz, Head of Marketing at Trust and Will

"Hubspot Fits Any Business Size: Whether your business is just starting out or you're a multi-national conglomerate Hubspot has a CRM solution to fit your needs. Hubspot is highly scalable and can easily adjust as your needs change. It offers a constantly updated view of your sales funnel through a visual dashboard where you can do things like scheduling appointments and tracking performance. Hubspot automatically logs all customer interactions and can easily sync them to Gmail or Outlook. The timeline view makes it easy to follow up on interactions with any lead. You can also send personalized e-mail sets and get actionable insights. The marketing tools let you manage optimized landing pages, create e-mail templates, and measure SEO-based ROI. If you're looking for a CRM solution that can adapt as the scale of your business changes, Hubspot might be the answer for you."
- Hosea Chang, COO of Hayden Los Angeles

"Hubspot is a great CRM tool for many reasons, but the main one being that it is absolutely free. The free version of the CRM may offer enough functionality that you need, so you may never need to upgrade to something paid. There are plenty of resources online on how to use the rools, and a lot of templates and generators to save you time as you go. The options available mean that if you are motivated enough, you can do it all with a free and simple tool, that anyone with the time can get used to using."
- Shayne Sherman, CEO of Techloris

"You can never go wrong with *HubSpot *as a reliable customer relationship management software. Its user-friendly interface is its notable feature that's why even large enterprises still stick to it. For startups, this is also a great tool to boost efficiency in service. *Sales automation is a major benefit *for its users. Building a sales automation workflow to streamline the process is a great time-saver and helps valuable employees to focus more on tasks that require critical thinking, while the sales already take place."
- John Stevenson, Marketing Specialist at My Gre Exam Preparation

"There are specific CRM's built for different industries but the best overall product I have used is Hubspot. This platform is actually a marketing automation tool but they provide a CRM at no cost. It is easy to operate with lots of customization options. Their support is top notch and there are lots of how-to videos all over YouTube provided by them and other third parties."
- Rob Delory, Owner of QuickSilver Agency

"The choice was easy initially since we already use HubSpot as a comprehensive sales/marketing tool, so it was worth it to add CRM to that. But I think it functions well as a standalone product, too. There's a free version for you to try and the paid version comes at a reasonable price point. It's feature-rich, but not bloated. Very easy to use, especially if you're used to the default HubSpot interface. I haven't really found it lacking anything. I guess if I had a wishlist I'd ask for more integrations, but what it comes with out of the box is enough for us to do what we need to do."
- Adam Chase, President of Music Minds

Microsoft Dynamics 365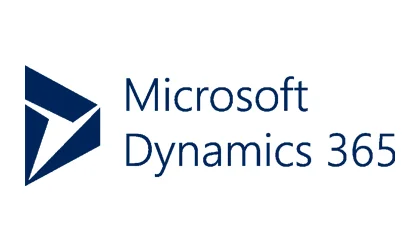 "I completely suggest Microsoft Dynamics 365 CRM Solutions for startups, small and medium organizations. Dynamics 365 brings together sales, marketing, and operations in a single dashboard to track. Microsoft recognizes the necessities of every business owing to a large client base that continually contributes information. Given the pricing model of Dynamics 365, organizations can choose to pay as their custom requirement."
- Errin O'Connor from EPCGroup

"Chances are that you've used Microsoft products for one thing or another so why not for CRM? Microsoft Dynamics 365 uses AI to find the right customers for your products. It gives you full views of all your contacts, tools to automate the sales process, and features to help coach and improve the performance of your sales reps. The marketing tools find new leads and give you sales forecasting and trend watching. The CRM has a full customer service suite and includes extras like project management and accounting. Dynamics 365 can be implemented on-premises or in the cloud. With all these features plus a strong brand history, Dynamics 365 has a solution for almost every business."
- Francesca Nicasio, Content Marketer at Payment Depot

Zoho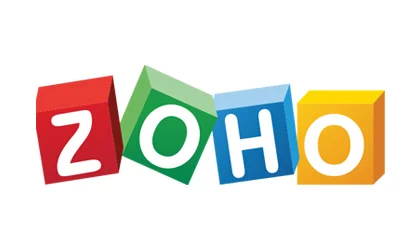 "I personally have been using Zoho for a long time and it is the best tool out there after trying several others. It is a popular tool to use by a lot of companies, because it simply is the best. The price pint is fair, and offers you a lot of functionality for it. You can tailor Zoho to meet your needs, but it is not the most flexible CRM out there. But, if you are looking for something clean and easy to use, this is the best tool for you. You do not need to work with a developer if you do not want to, with the amount of resources out there on the Zoho marketplace."
- Daniel Foley, Founder of Daniel Foley

"ZOHO is one of the most suitable CRM softwares for all levels of businesses. It is a cloud-based software that is currently used by over 150,000 businesses all around the world. It helps you build long-lasting relationships with customers and assists with team productivity. AI-powered sales assistance in ZOHO helps with advanced interpretations, solutions, and predictions to help with sales. The pricing on ZOHO is very moderate, with different plans for different sizes of industries. The basic plan starts with $12 per month per user, going up to the ultimate plan, which costs $45 per month per user. The most commonly used pricing plan of the software is the ultimate plan, which costs $35 per month per user. For all the plans, the software offers a 15-day free trial, whereas, for ultimate pricing, the trial can be availed for 30-days."
- Patrick Smith, Editor-in-chief at Fire Stick Tricks

"As a marketer, my choice for the best CRM is Zoho CRM. It empowers small to large-sized organizations with a complete customer relationship management solution. I recommend any business to try it out because its interface is easy to understand, and you can get the most things done intuitively.
Zoho CRM helps to provide multi-channel customer support via email, live chat, and social media. It also provides data security, regulatory compliance, and integrity. It enables the user to import/export data and predict sales features to assist with data enrichment, email sentiment analysis, etc."
- CJ Xia, VP of Marketing & Sales at Boster Biological Technology

"I have been doing a lot of research and playing in CRM's I would have to say Zoho has been the most robust and user-friendly one for the person who loves technology but doesn't want to integrate a million apps that will bog down the CRM like Salesforce.
When I was starting out as a solopreneur I was using Dubsado, then Honeybook. I then ended up with so many different systems that I ended up switching to Zoho and saving so much time as I don't need to login into so many accounts anymore."
- Ashley Havecker, Certified Online Business Manager at The Virtual Momma

Freshworks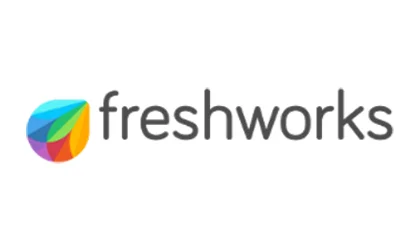 "Freshsales is one of the best small business CRMs available today. It's very simple and easy to use and makes it more convenient than switching from one Excel spreadsheet to another. The platform helps you run sales email campaigns with less complications and offers effective data centralization. The only downside is for its more advanced features, you'll get to spend more time learning it."
- Matt Satell, CEO of Prime Mailboxes

"Freshworks CRM is a user friendly, AI-powered CRM tool. It provides an end-to-end solution for the sales team and includes all essential modules including sales force automation, marketing automation. Moreover, it provides valuable insights with the help of AI so that you can better understand your customers. You can start using it for free.
If you are looking for another tool, here are my two cents. Before choosing any tool, look at the available help material for the tool. Choosing a popular tool gives you the benefit of reaching out for help when you are stuck. This point is particularly important when you are working in a startup and one person is wearing multiple hats while learning simultaneously.
Cost is yet another factor to consider as you try hard to manage your expenses. This does not mean that you look for free tools only, but you can look for tools with flexible pricing plans."
- Caroline Lee, Marketing Director at CocoSign

"Freshworks CRM. For start-ups, it's the best CRM to have. It's not only easy-to-use but it easily scales as the company grows as well. Unlike other CRM I've used that were very complex and too messy, Freshworks is a no-brainer. It only took us less than a week to set everything up and onboard. Everything here just works as you expect things to operate. Integrations with calendars and mail are fast and easy to maneuver. It's UX is much better than other systems I've used and it's very intuitive. It has about 85% of the advanced features a pricier CRMs has just for a fraction of the price. What I like the most is that with just a glance, I'll be able to know exactly what I needed to do to manage my workflow. Overall, it has exceeded all my expectations.
Regardless of how big or small your business is and in which industry you belong, CRM software should always have a place in it. It'll let you optimize the way you interact with customers resulting in increased customer satisfaction. With it, you'll be able to easily retain and turn your customers into loyal ones."
- Israel Gaudette, Founder of Link Tracker Pro

Keap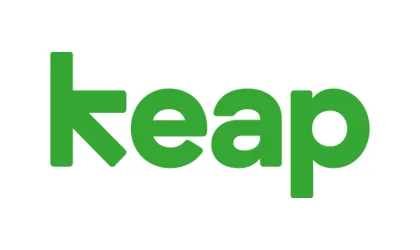 "The Best CRM tool out there bar none is Keap. You can set your own automated processes that send messages to new leads, and the marketing campaign builders allows for you to automate any sales or marketing process of your design. It is a perfect, easy to use CRM that would suit anyone new to CRM or marketing in general. The only real con is that they do not offer customer support over the phone on weekends, so make sure to get all queries out there in the week so you can just use the tools at the weekend as you need."
- Ethan Taub, CEO of Goalry

"If you're looking for a great CRM for the New Year, I would say my favourite is Keap - this ultimately boils down to the fact that it is easy to use, which makes everything more streamlined. One of my favourite features of Keap is that you can automate the message sending process, which takes the stress away from messaging leads, which may just turn into sales.
In fact, their marketing campaign builder allows you to automate any sales or marketing process that you choose to design. I would say this is a great CRM for small businesses, but larger enterprises could also benefit from this handy tool which organizes contact data and their abundance of marketing tools. While there all-in-one marketing and sales software is designed to be easy to use for startups, I do believe that it is something that companies of all sizes could utilize."
- Tom Winter, Co-Founder of DevSkiller

"This customer relationship management software is an all in one solution for a company, be it a small-sized business or a large organization. Keap is a cloud-based system that saves one from the hassle of maintaining a database, all you got to do is to login from any server. From organizing all your information to generating automated emails, from sending invoices for faster payments to creating client-focused features - Keap aims to transform your leads to happy clients. This CRM software is the perfect choice for an integrated company!"
- Cale Loken, CEO of 301consulting.com

Pipedrive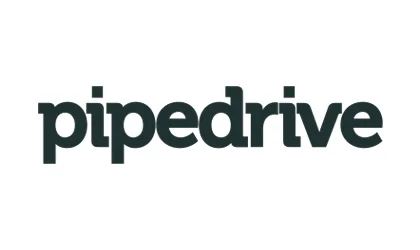 "Pipedrive is a very popular CRM solution that is powerful and affordable for startups. Pipedrive's entry-level subscription is $12.50 per month and comes with numerous valuable features. While it can be used for most communication purposes, it is designed as a solution to support sales. As a result it includes features such as customizable pipelines, deal management, contact and organization management, email sync, a meeting scheduler and performance reports. It integrates with the calendars from Google and Microsoft, Google Drive, Chrome and over 200 other applications."
- Bruce Hogan, CEO of SoftwarePundit

Streak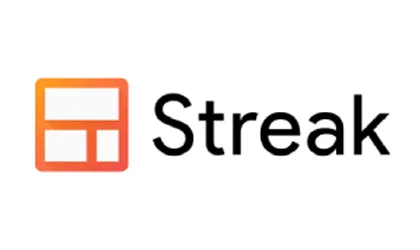 "Streak is My favorite CRM out there, as it integrates right into your Gmail's inbox so that you don't have to keep shifting back and forth between various external tools. Collaborate with a single click. Share email, files, contacts, and anything else required to get the job done. With Streak, you could also place pipelines and share them with your teammates. In addition to that, Streak also comes with mail merge for bulk mailing, email trackers to see if your invoices are being opened, as well as an easy note taking sidebar all within your gmail."
- Brian Chung, CEO & Co-Founder of Alabaster

ActiveCampaign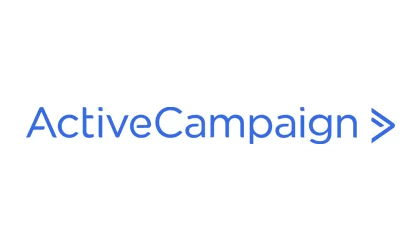 "The best CRM I've used is ActiveCampaign. Let's face it, marketing automation is the way of the future and ActiveCampaign has helped me leverage their automation engine by having thousands of pre-build 'recipes'. This allows our sales team to focus and give more priority to our most engaged leads. For leads higher in our funnel, we can create automations that qualify and nurture them driving them further down the funnel. They also have a top-notch support team and offer one-on-one training and a collection of help docs."
- Tyler Forte, CEO of Felix Homes

Mirabel's Marketing Manager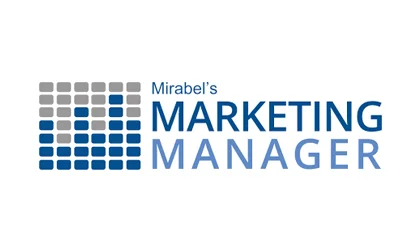 "As it's marketed, Mirabel's Marketing Manager is an affordable all-in-one solution that combines a robust CRM, marketing automation (including landing pages, workflows, and forms), and email marketing with a built-in email verification tool. To complement the full-scale features of this CRM software, the reporting and analytics dashboards are easy to comprehend, even for marketing beginners. Mirabel's Marketing Manager also comes with a prospecting database, competitor analysis, and website visitor tracking to make it easier than ever to find and prioritize leads. This software is built for all businesses with a heavy emphasis on the media and digital publishing industries."
- Kelly Jacobson, Digital Marketing Strategist at Mirabel Technologies

NetHunt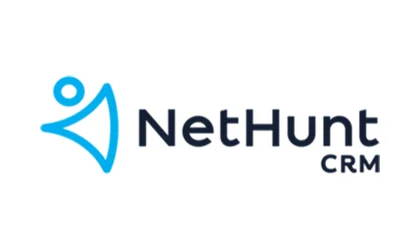 "NetHunt CRM is a powerful CRM system for companies of all sizes. It's natively integrated into Gmail which makes it clear, simple, and intuitive for users. It also saves lots of time as you can access customer data from your inbox, and there is no need to aggregate data from multiple sources. It allows to monitor sales progress, and tracks funnel bottlenecks. It is easily customized to fit company needs, such as customer contact or data organization. It offers extensive in-built reporting options along with the Google Data Studio integration."
- Anita Reekers from Epom

Close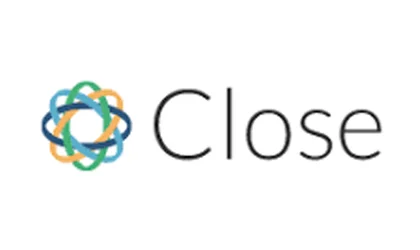 "When it comes to choosing a CRM for a start-up going with a collaborative CRM is going to be a wise choice. There are a few to choose from, others include analytical CRM, and operational. Both of these are going to be more difficult to navigate and more job specific. The cool thing about a collaborative CRM is that is shares information in real time with many employees, and really focuses on improving the customer experience. One CRM I recommend for any start-up is Close. It incorporates a number of communication programs like Slack, Zendesk, etc., which really help all the communications efforts, and on top of that it is intuitive and easy to use."
- Ravi Parikh, CEO of RoverPass

Insightly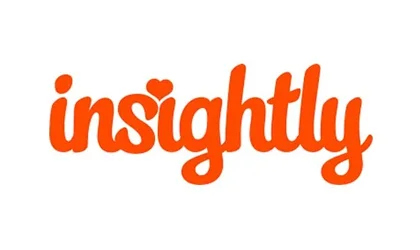 "We've been using Insightly. It's a very versatile CRM with web and mobile versions that work well for our business. It has lots of seamless integrations, especially across Google platforms. Since we use G-Suite, this is a huge plus for us.
The main drawback I've found is that it's not the most user-friendly CRM out there. The integrations with Google Calendar also don't really function out of the box. You have to do some finagling to get them set up right. And the price can be a bit steep for some companies, since you're billed annually for it, plus additional fees monthly per user."
- Dan Bailey, President of WikiLawn Lawn Care

Less Annoying CRM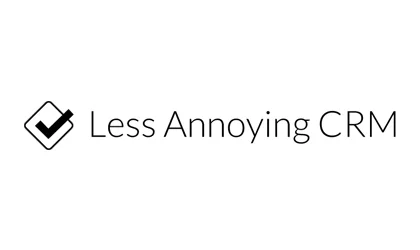 "We use the aptly-named Less Annoying CRM which I think is perfect for small businesses. At the very least, it's perfect for us. The pricing is better than most CRMs I've seen. It's an all-in-one package that allows you to access whatever you need from a central dashboard. We can monitor everything without having to jump through any hoops and it's incredibly easy for all of our sales team members to use.
It doesn't have integrations, however, so if that's something your team really needs, you'll want to pass on this one."
- Jake Hill, CEO of DebtHammer

Perfex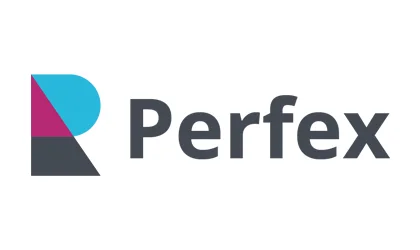 "My absolute favourite CRM which I use to manage every single side of my business is Perfex (https://www.perfexcrm.com/). It allows a complete client onboard from the moment when they are leads into converting them to customers. Contracts signed digitally, invoices, time tracking with reports of all my tasks, project management with everything I need, and so much more!
- Tiago Lavis-Fernandes from Freelance Web Designer

Mailchimp's drip campaign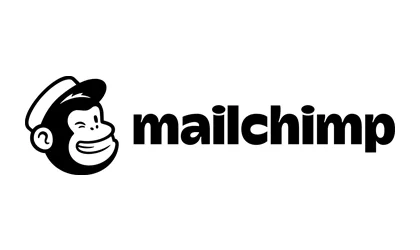 "We consider Mailchimp's drip campaigns as highly successful in our CRM efforts. These series of emails helped us push for specific goals to segmented customers. For a small business, this is valuable since your target market such as those who made recent purchases in the last two weeks can be offered with special pricing or discounts and make them repeat customers. For those who have left their carts without purchasing anything, drip campaign can also help in nudging them to get back to your online store and make a purchase."
- Michael Hammelburger, CEO of Cost Reduction Consultants

Conclusion
CRM has been among the significant technological assets for businesses. It streamlines business operations by bringing crucial activities like sales, marketing, customer support together in one platform. In this blog, we have learned about the top-rated CRMs, their features, and the significance of each in the business. This blog will help you in picking the right CRM platform for your industry.