Project management deals with initiating, planning, executing, controlling, and closing the work of team to achieve targets and meet particular success criteria. A project is a temporary mode designed to produce a unique product, service or result which has defined beginning and end. Project management tool helps better to communicate with team members and keep clients informed. Project management can be seen in every walk of life and phases from making a recipe to developing a complex software, application and webpages.
Project Management facilitates to manage risk, quality, change and benefits the user in terms of timeline, scope and budget. It helps managers follow time frames more accurately, preventing projects from ending past due date. Working with project management tools assist project managers to keep projects under budget and on time. It is important for most business's of any scale which considers costs that include time / resources, dollars costs and return on the investment needed to make the projects. It smoothens the process of determining the schedule of projects, resources allocated and responsible for ensuring that the stakeholders know about project status.
1) Microsoft Project
---

It is widely used tool for project management. Desktop application is available as a Office 365 subscription which allows to work from any corner of world. Plan resources, manage team schedules, calculate scenarios, and collaborate with all the project stakeholders. It helps them develop a schedule, assign resources to tasks, track progress. It also manages the budget, and analyze workloads for an ongoing project.
2) Podio
---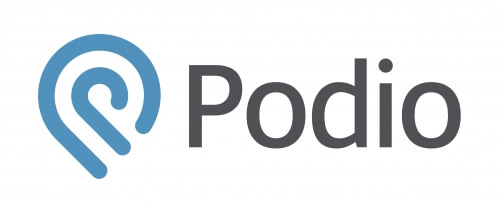 Podio is open by default and transparent and can be built on top of an open API. Podio speeds communication and provides the transparency and accountability needed for efficient teamwork, by enabling people to organize and track work in one easy-to-use place. Every app is made using a simple drag and drop interface, with which any user can pick from a combination of these field types to create their apps. Podio has feature of reporting, workflows, webforms, workspace, podio chat, task management.
3) Wrike
---

Wrike's end-to-end solution takes your projects from initial request to tracking work progress and reporting results. Wrike enables to create and delegate tasks, track deadlines, visualize plans on the Gantt chart, and share reports. It includes following feature of Gantt chart, Resource and workload management, Cross-team collaboration, custom status and workflow, Real time status update and visual dashboard and reporting. Wrike is a powerful yet user-friendly solution that helps you achieve your project goals.
4) BASECAMP
---

Basecamp is easy to use interface to collaborate with your team and client. It allows you to create multiple projects and setup discussions, write to-do lists, manage files, create and share documents, and organise dates for scheduling. It facilitates to manage projects and check status on mobile device on the go. It is a good application for small projects where a lot of collaboration is required with clients and team or for internal projects.
5) ProjectManager
---

ProjectManager.com helps teams manage projects, collaborate, and balance their workload. Features like timesheets, Gantt charts, and a real-time dashboard enable users to track and contribute to projects with ease. With over 400 integrations available, ProjectManager.com is flexible enough to handle any size project for any size team.
6) Smartsheet
---

Smartsheet is an online project management & task collaboration tool that defines how teams work and works as software as a service application. It is easy to use spreadsheet-like interface, coupled with file sharing, Gantt charts, card view and work automation features have helps to quickly grow into a favorite business app for productivity and manage any kind of work with one centralized tool that is seamlessly integrated with Google Apps.
7) Teamwork Projects
---

Teamwork Projects is the ultimate productivity tool to manage projects with your team. Teamwork allows you to keep all your projects, tasks and files all in one place and easily collaborate with a team. It helps to visualise the entire project through a marked calendar and gantt chart and setup reporting.
8) Asana
---

Asana helps teams to track work by single user and manage projects. It facilitates to manage tasks, projects, conversations and dashboard and keeps work organized, and teammates accountable. It also helps to create or join project. To keep track of work with mobile apps for both iOS and Android. It is free to use for teams upto 15.
9) Freedcamp
---

Freedcamp is free for unlimited users and projects. Free accounts are limited to 10MB file size limit with unlimited storage on all plans. It facilitates to provide features free to non-profits, teachers and students. It includes components such as Tasks lists,sticky notes,calender milestones, discussions, time tracking.
10) Trello
---

Trello is a collaboration tool that organizes projects into boards and organize everything together. It tells what's being worked on, who's working on what, and where something is in a process. It helps to minimize meetings and sync with other platforms.It is easy to organize boards and members for every slice of life with teams. There is no limit to no of users.
11) Zoho Projects
---

Zoho Projects is the project management software a that enables users to work online. It is focused on product development and customer support rather than sales and marketing. Zoho integrates with various platforms like MS outlook calendar, google apps, Dropbox. It plans projects,deep insights charts and reports, keep track of time,track and fix issues and manage documents. It adds unlimited users on all plans at no extra cost. ify">For a more comprehensive guide, you can check the In-depth Review of Zoho.
Conclusion
---
Project Management have become indispensable to the modern-day project manager and they form the basis what is achieved during the course of a project. Knowledge of the different kinds of costs that the project will incur is essential to successful budgeting while project managers are planning a project. An understanding of overall cost of a particular company in a specific industry will help project managers create budgets that take cost into proper consideration and deliver winning results. It is difficult to tag any project management tool as the best. Choice of project management tool by companies depends on project requirements, back-end technology, performance, cost and many other aspects. This list is an indicative list that a company can use to select. These are upfront tools to manage project one should review for appropriately according to budget and have secure user experience.