A content management system (CMS) is used to supervise and exploit website content. With a CMS, users can create, edit, and delete content from a website. Usually, CMS software provides an interface that does not need HTML skills or other technical knowledge. Content managers and authors can assemble changes without the assistance of a developer. Although, personalizing the layout and site experience may still need some coding.
Here listed below top five content management systems based on their distinctiveness which might best match your business or start-ups and these are well tested, substantiated to meet every need of your CMS requirement.
Kentico
---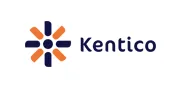 Kentico CMS is an extremely programmable platform that can be simply modified and expanded so that it best fits your client requirements. It is an industry Web Content Management System and Customer Experience Management System that offers an absolute set of features for developing websites, intranets, community websites, and e-commerce solutions on the ASP.NET platform on-premise or in the cloud.
Upgrading your website with Kentico CMS is really instinctive. It strengthens mobile websites, marketing automation, SEO, document management, online marketing tools, multilingual websites and translation management, Web parts, and source code access. Kentico can effortlessly manage small to organization level websites.
According to Shiv Gupta, CEO of Incrementors Web Solutions says, "Kentico CMS offers a fully customizable .NET CMS solution that's intuitive and easy-to-use. It is a web CMS that is seamlessly integrated with online marketing tools, customer experience management systems, and document management integrations to deliver exceptional functionality. This CMS platform also supports multi-site management and multilingual websites. Whether you are looking to build an eCommerce or community-based website, Kentico offers the ideal platform for fast delivery to the web."
DotNetNuke (DNN)
---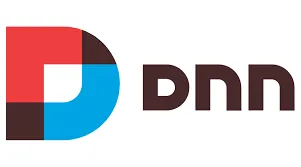 DNN, previously known as DotNetNuke is an open, producible, safe, and reliable content management system empowering over lacs of websites worldwide. DNN is one of the most admired and well-known open-source CMS based on Microsoft .NET.
The DNN Platform can be utilized as a CMS as well as an application development framework. It can be used to rapidly build and deploy rich, adaptable, and highly complementary websites and web applications.
According to Jennifer Willy, Editor of Etia says "Our companies preferred .NET based on Content Management System or CMS is DNN or DotNetNuke. It is one of the best open-source site in Microsoft. DNN is being utilized by in excess of 8 million crowds and powers up about 750,000 sites that include various domains. It offers a capable stage to make profoundly intuitive, rich, and dynamic custom CMS development services. Irrespective of whether it is the CMS or eCommerce-based requirement, they provide responsive, customized, and feature-rich web design and web development that completely gratifies all sizes of business and industries."
Another opinion from Allan Borch, the Founder of Dotcom Dollar says. "My favorite .NET CMS would have to be DotNetNuke (DNN). It's a popular, open-source platform based on Microsoft.net and used as a DotNetNuke Content Management System and application development framework.
The platform allows users to create quickly, deploy rich, modular, and highly interactive websites and applications. It also comes with built-in tools and custom developed extensions with fully committed backend support. DNN comes with a premium version and a full set of features.
Bottom line: DNN is a great .NET CMS option because it's easy-to-install, have a strong open-source community, and lots of usable themes and plugins."
One more opinion from Rory Devine, CEO of Gro.Team says, "Easily one of the best available systems is DNN. It is a secure, and scalable content management system that powers nearly 1 million websites all over the world, giving you the benefits of extensive experience and a large, strong community of users. It is one of the most well-known and popular open source CMS based on Microsoft and offers countless options when it comes to themes and plugins. It may not be an out of the box' choice, but DNN is a content management system that can also be used as an application development framework and is well known for its fast ability in creating rich and interactive websites and applications. Sometimes tried and tested experience wins out."
Umbraco
---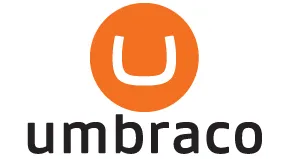 Umbraco is an extensively featured open-source CMS with the versatility to implement anything from small action or brochure websites right through to compound applications and some of the vast media sites in the world. It is simple to learn and utilize, guiding it best for web designers, developers, and content creators.
Umbraco reinforces both MVC and WebForms. It's the latest UI, pure .NET architecture, and active community makes it the perfect choice for web CMS.
According to Jack Zmudzinski, a Senior Associate at Future-processing.com says, "When it comes to .Net based CMS, our weapon of choice is Umbraco and, I'll tell you why.
First and foremost, Umbraco is ridiculously easy to install, use and to customise unlike some more fiddly systems out there. There's a reason that Umbraco is known as 'the friendly CMS' as the interface is really simple and straightforward.
Secondly, Umbraco supports both MVC and WebForums which adds a nice little bit of flexibility to your working as well as being hugely scalable.
Thirdly, and one of my favourites, Umbraco has a super-active and hugely responsive community which means that, if you ever need to reach out for help or advise, you'll find that it's available quickly and easily.
Umbraco ticks a number of boxes in terms of features such as:
Open API

Plugin options

Content hierarchy

Out of the nbox web templates
Having been using Umbraco for a while, I firmly believe that it's the best out there but, don't just take my word for it, give it a go for yourself."
Another opinion from William Chin, Web Consultant of PickFu.com says, "One of the best CMS I've used for ASP.net is Umbraco. Despite being quite an old CMS (first created in early 2000s) - there are many upsides to Umbraco.
For one, it's EXTREMELY easy to spin up a website. What I mean by that is it takes only an hour or so to actually get a local Umbraco environment built, and maybe an hour or two more to actually get it live (factoring in hosting and DNS propagation in there as well). Although not as fast as WordPress, it's still pretty quick for it's age.
Next, it's fairly easy to develop on and to generate fields and "hooks" VIA C#. I would say between the two, if you have knowledge of C# and Asp.net, it's easier to customize an Umbraco theme vs. WordPress theme (MySQL and PHP).
Compared to other asp.net content management systems, there are none better than Umbraco."
N2 CMS
---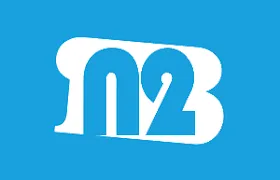 N2 CMS is a superficial CMS framework with veritable management UI. With the help of N2 CMS, you can build websites with an expansive performance that anyone can update. The ASP.NET developers are permitted free access to the absolute source code to personalize the logic as per the requirement arises.
N2 CMS is one of the platforms who encourage edit with Internet Explorer, Firefox, and others Windows, Mac, and Linux need a single installation. It's a search engine friendly content management system to reform with localized URLs and it is also simpler to develop and define content using the expandable editor inbuilt interface.
Sitefinity
---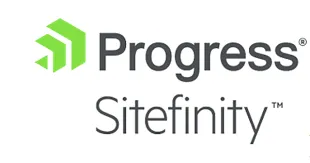 The Sitefinity CMS has been developed by Telerik, is an upcoming generation's web CMS for making enthralling websites, intranets, portals, and blogs. The latest comprehensive User Interface is very task-oriented and streamlines the user interaction with the system. It provides many corporate features and simple-to-use online administration for organizing your website.
Sitefinity utilizes .net ideals such as Master Pages and Controls for template management all of which create setting up the front-end of the website is elementary.
To sum up, these above are the top five Asp.Net based CMS that could be preferred by any business or .Net software development firm for their content management works.