Table of Content
Cloud-based management software is now becoming a necessity for schools. Things are now moving at a digital speed.
In a technologically enhanced world, educational institutions require systems and tools that allow them to stay in touch with the entire world. They also need school management software that enables the quick performance of activities.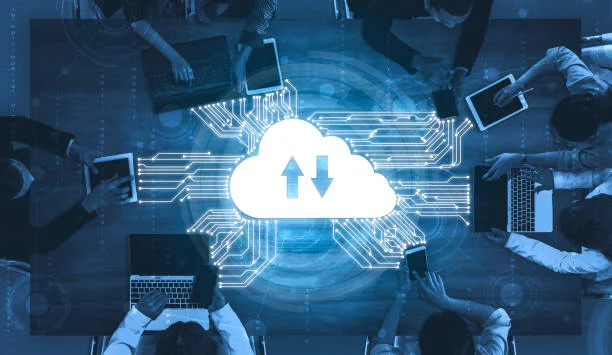 [ Source ]
This means that the information needed by students, teachers, or parents should be accessible in real-time. Thus, cloud-based school management software comes in to offer technology-based solutions to schools.
According to Investopedia, cloud computing is the transfer of different services via the Internet. The resources include tools and applications such as: 
Databases

Data storage

Servers

Networking

Software
Instead of storing files on a local storage device or hard drive, cloud-based storage allows the school administration to save them to a remote database.
The beauty here is that, so long as your electronic device can access the web, it can also access the data and the software programs from anywhere.
What Does a Cloud-Based School Management Software Do?
---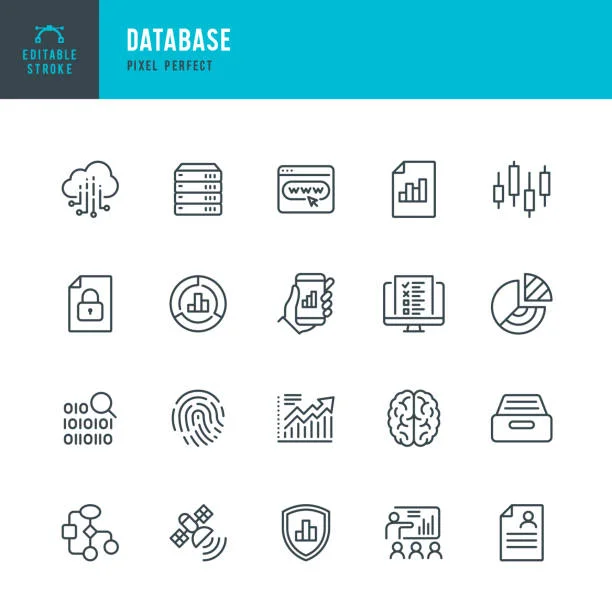 [Source ]
A cloud-based school management software operates on cloud technology instead of running locally. So, what does this imply?
This implies that the data you input is stored online. Because of this, teachers will be able to access the system in the comfort of their homes. This is beneficial for information to flow freely. Most importantly, information flows even if the students are in an online setting.
School management software includes any tool, application, or platform that essentially takes over the school's administrative and management processes.
Looking at GoSchooler, we learn how institutions can use cloud software to operate all their functions under one app. Everything you need is integrated into one. You only need your device to access the streamlined software platform.
Schools can benefit from real-time school management systems. Some of these benefits include:
School attendance management;

Timely communication with staff, students, and parents; and

Effective management of the school administration.
So, the routine operations that were initially the daily tasks of the human workforce (administrators, secretaries, e.t.c) are now taken over by the online management system.
In short, the software manages the entire school's needs swiftly and effectively.
So, as we enter the full-mode digitized world, schools must further understand the benefits cloud-based management software offers to educational institutions.
Let's find out more benefits of cloud management systems for schools below:
Gives More Control Over the Day-To-Day Institutional Processes
The cloud-based management software takes over all the school's administrative duties. It has all the associated data stored in the cloud for easy and efficient access by its users.
So, real-time insights and data access from anywhere and anytime gives way for clarity, progress, and more control over the school management processes.
The school administrators no longer need to rely on the staff members to brief what's happening around the various school departments.
Moreover, the 'manual staff reporting' in schools is now a forgotten case. School heads and teachers can discuss everything by simply logging into the software and accessing the school's site.
Therefore, it becomes easier to manage all the institutional processes under one app.
Improves Performance Through Real-Time Accomplishment of Tasks
Back in the day, school management operations were all done manually. It gets the job done, but it's exhausting and time-consuming. A two-hour-long admissions process is cut down to 30 minutes or less upon automation. It saves a lot of effort and resources.
As a cloud-based system, all the data is accessible using any thi
Resource Sharing

Attendance Tracking

Craft and Conduct Online Exams
There are also instances where you can work offline. You can download some resources and work offline. You can easily upload the updated file back into the system once you have a stable internet connection again.
Eliminates Manual Processes to Minimize Errors and Save Time
Manual data entry is prone to a lot of errors. Human error is unavoidable in this task, and it gets worse as it goes on. As such, these data errors can be detrimental for the school management, especially when it comes to finances. A simple mistake, in the beginning, will mess up the entire record.
Managing large spreadsheets of different types of data is almost impossible to manage. Specific details are hard to track. It doesn't exactly have an automatic "Find" option that we so conveniently use to double-check and triple-check said data.
These errors, however, are easily resolved by using cloud-based management software. Most of these management software systems have specific features that cater to finances only. This feature, in particular, is a much-needed tool to efficiently track the cash flow of the school.
Cloud-based software for schools brings in error-free school data management. This allows the staff to carry on with other side tasks quickly, saving a lot of time. Most importantly, the software can manage a considerable amount of data with zero processing errors.
Creates Work Convenience
With cloud-based software, teachers will no longer have to make copies of the learning materials. This is significant for teachers to avoid dealing with the frustrations of misplaced learning materials and assignments.
The cloud does all the information storage for both teachers and students. So, teachers won't have to go home with study books, stacks of papers, and grading files. Instead, they use cloud-based school management software to assign and evaluate assignments. They can also use the same portal to create and assign major examinations.
In short, the cloud-based school management software streamlines the process for collecting missing and late assignments from absentees.
On top of that, lesson planning is more manageable since they can save and access all the needed materials in the cloud. In this manner, they can easily share the plans with other teachers and with their superiors for convenient feedback.
Moreover, if a teacher's personal computer fails unexpectedly, the cloud will save the progress automatically.
Conclusion
---
Cloud-based management software is a game-changer for schools. Once you have your school's activities integrated into one system, you're sure that work will turn out easier to enhance the school's performance.
The system does the heavy lifting for the institution by moving all the major and minor tasks into the cloud. From here, information flows freely in cyberspace to be accessed by all school members at any time.
So, if you want to use data to boost institutional success by saving time and maintaining high data accuracy and security, cloud technology is your solution.
It's high time all school management thinks about implementing this incredibly beneficial technology!