It doesn't matter whether you love it or not, Finances have always been the key pillar of any successful setup.Perhaps, you might have also got involved in the work related to Finances in your firm like filing, submitting invoices from vendors,verifying account related details in the accounting department,etc. Whatever exertion you fall into; this rule holds true. As the accounting platform is a vast structure to handle, it becomesvery crucial to keep sucha system streamlined and organized.Thus, here comes the role ofan Accounting software system to manage the complexities generally faced by the organization.
Table of Content
Here we have discussed the top 10 Accounting software systems that could provide solid solutions.
Quickbooks
---

"For small to medium businesses, I usually recommend quickbooks to them. There is a reason it has gotten so popular as the last few years, it is a great piece of kit to have when it comes to your accounting problems. You can work from your computer or your phone with it, and the pricing plan is reasonable for what it offers. The ability to scan receipts and send invoices is worth the money alone, but the other features it also has are really helpful to those who just need a little help with their finances. You can buy it as software for in house, or you can use a cloud version also, perfect for those of use who have switched to working from home."
- Ethan Taub, CEO of Loanry
"We use Quickbooks as our accounting system for our small business. It helps track expenses, earnings and even employee mileage and hours. It's a one stop shop for us. Quickbooks also has an app so we can access information from our phones and stay in touch with customers and employees easily."
- Alex Tran from Schimiggy.com
"When we talk about the accounting system, we will definitely come up with QuickBooks. As we all know QuickBooks is the most popular used accounting software, whic h has so many features and tools that will help you to manage your companies' accounting and invoicing.
This accounting system can help you from tracking income and expenses to running payroll to generating useful reports so that you can get a better grasp of how the company is performing financially. More importantly, QuickBooks is user-friendly, which means people can easily navigate all the accounting staff by using it.
Moreover, the tool is comprehensive and effective, in which you can use it anyway anytime. You can always access the important accounting information that you need, even if you are not in the office. Therefore, if you are start-up companies or small and medium companies, you better make use of this accounting software for your business."
- Caroline from CocoSign
Xero
---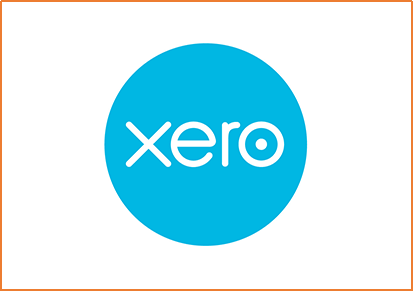 "Being a founder of a company that helps businesses to grow, I would suggest using Xero. Available in both mobile and online accounting options, each offers optimal, secure features for your data. For smaller companies who work internationally, they offer accounting options and flexibility that is difficult to find with other accounting packages. Xero also has a variety of partners to provide direct bank feeds and integrated financial services. In addition to the competitive pricing, they offer a free trial for the first month."
- Rorie Devine, CEO and Founder of GRO.TEAM
"There are many advantages of using Xero for small business accounting software and continuity.
Consistency in accuracy - Accounting revolves all around the numbers game and accuracy matters a lot that helps small business owners to monitor the financial status and economic growth.
It helps control the cash flow - xero accounting software handles distinct accounting modules like payable & receivable, cash inflow & outflow, bank credit card reconciliation, etc. Tracking of such is essential in small businesses. It allows you to check and manage the financial status quo of the company at any time.
As it's cloud-based, it helps you to access and manage your accounts anytime and anywhere. So with pandemics or emergency shutdowns you or your accounts department can still manage the finances remotely."
- David Baddeley, Director of Scottish Trust Deed
Botkeeper
---

"Trying to manage a few different things at once I was looking for somesoftware that required minimal effort on my part, and Botkeeper came up trumps. Through a combination of AI and Machine learning I only have to edit and sync a few options once a week, it sends the necessary reports to my accountants to keep my finances in check. It integrates perfectly with the Shopify POS on my site and collects tonnes of useful data. As it is AI-powered, the longer we have it, the more it eases our processes and more time it saves me. Perfect for a small website and digital marekting business."
- Brett Downes, Founder of HaroHelpers.com
Fresh Books
---

"My business is growing constantly and it's getting harder to keep track of our finances which is why I was experimenting a lot with accounting systems for an entire year. Now I use Fresh Books because it is very intuitive and easy to manage. A lot of tasks are automated which saves me time and money. I like that the software offers a lot of different options for invoice and also very detailed financial reports. it is important for me to have insights into our financial situation at all times and Fresh Books has all kinds of statistics and data I can look at."
- MalteScholz, CEO and Co-Founder of Airfocus
"FreshBooks is a solid option for smallbusiness owners who are looking for accounting software that can monitorsend invoices, cash flow, track expenses, create expense reports, and take online payment for goods or services more efficiently.
It is especially useful for service-based businesses because it offers more customizations for invoicing compared to other accounting software.
I personally like how fast and easy it is for me to create professional-looking invoices and collect payments online because FreshBooks has a user-friendly dashboard interface. Whether I'm on my computer in the office or on the go, everything's on the cloud, which makes it easier to stay on top of business financials.
Bottom line: FreshBooks allows you to primarily send, receive, print, and pay invoices, but it can also take care of a business' basic accounting needs as well."
- Allan Borch, Founder of Dotcom Dollar
Sage
---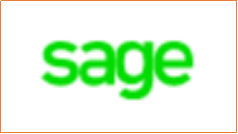 "Sage Accounting gives you a true picture of your finances with the dashboard view so you can make smart decisions faster. Instantly see which invoices have been sent, which are unpaid, and which are overdue. Reduce the time between sending an invoice and getting paid.
QuickBooks Accounting Software is an easy to use software and the best part is that you need not be an accounting or finance expert to use it. With your accounting data organized on the cloud, you can track sales, create and send invoices, and know-how your business is doing at any time.
FreshBooks makes small business invoicing and billing so simple, you'll be amazed at the time you have to focus on doing what you love and how much faster you get paid. With their invoice generator, it's simple to create and customize your invoice, add your logo and personalize your thank you emails."
- Jennifer Willy, Editor at etia.com
Wave
---

"The accounting system I'd recommend for small and medium-sized enterprises is Wave. It's an ideal platform for service-based small businesses that send simple invoices and don't need to track inventory or run payroll. For many service-based businesses, the free features will cover all of their accounting needs. At the end of the year the reports needed to prepare a business' tax return can be pulled from Wave."
- Todd Ramlin Manager of Cable Compare
Zoho Books
---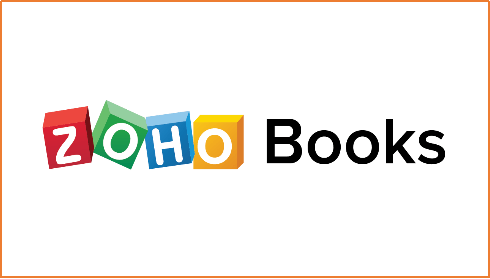 Zoho Books is one of the excellent accounting software solutions that is recommended for small and medium-sized organizations. It has some stunning features that help in givinga solid edge in the crowd. It facilitates with cloud-based accounting feature, offers fine user experience, well offtools, document management, multiple payment gateways, etc.Zoho Books has an exceptional value when it comes to small business accounting websites.
Tally.ERP9
---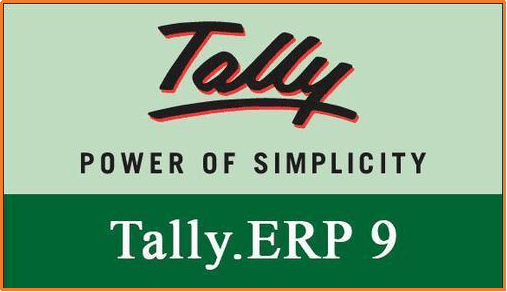 Being a frequently used Accounting software, Tally.ERP9 is not just limited to accounting but it alsohas the capability to serve different purposes such as sales, payroll, inventory management, etc. of an organization. It can also track GST based statutory changes and minimizes the rejection chances of your GST returns. The error detections and rectifications (found if any) related to your GST filing would be done automatically.It helps in managing cash flow, Balance sheet, Debit and Credit notes, etc.
EzyRokad
---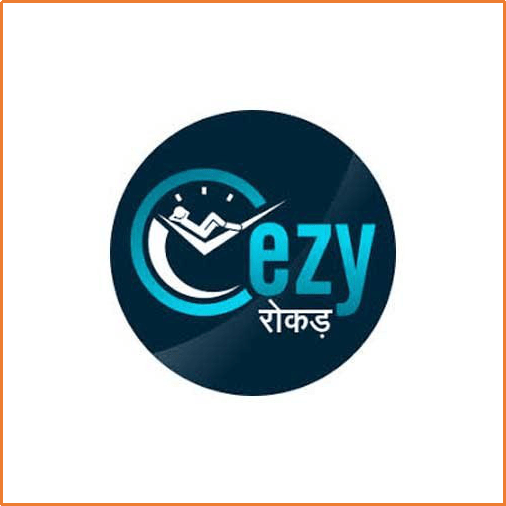 EzyRokad is an accounting software system specially designed for SMEs and small businesses. The best part about this platform is that even a person having less computer knowledge can utilize it efficientlyfor billing and invoice purposes. Providing with trade-focused solutions, EzyRokad facilitates accounting in both English and Hindi languages.
Talking about the features, EzyRokad includes features such as inventory management through a fully integrated system, MIS reports, Consignment related E-way bill generation support, barcode creation, and scanning, etc.
Billing 360 Accounting Software
---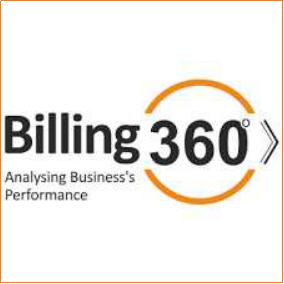 Billing 360 Accounting SoftwareBilling 360 Accounting software platform helps SMEs to manage crucial tasks such as billing, filing data, purchase orders, taxation, etc. The attractive part of this software is - it can prepare sales-related customized orders according to the rate inputs.Some of the significant features include a time tracking feature, automated reminder emails, conversion of sales orders into GST invoices, multiple challan generation, etc.
Conclusion
---
Accounting software system has become one of the crucial necessities for all kinds of organizations. Here in this blog, we have discussedthe top Accounting software systemsthat could help businesses to cope with the complexities of financial management. These systems would help you to manage the finances in a quick, secure, and easy way. Examining all these options you can easily zone in by picking the right software system for your company.