The industry of the internet has grown considerably in the past couple of years, and the revolution has brought forward several new technologies - SaaS being one of them. SaaS or Software-as-a-service model is becoming a necessity for many enterprises around the world.
Table of Content
Even renowned software companies who were previously functioning via the standard selling model have quickly embraced the SaaS culture. What is causing this massive shift for the biggest industry players to adopt SaaS?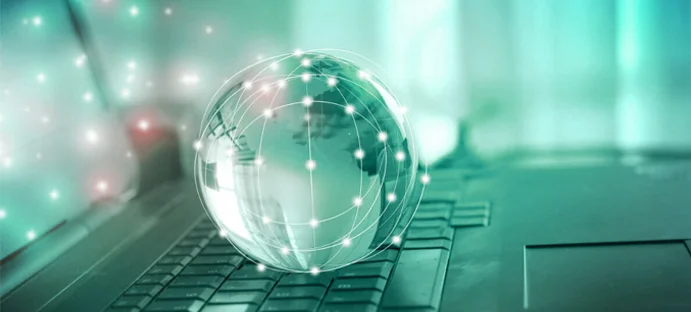 Let's discuss what factors have contributed to the increasing popularity of SaaS.
What is SaaS?
---
Before we jump into the technical aspects surrounding SaaS, let's try to understand what SaaS outlines. SaaS made an entry into the digital world in the 1990s. Back then, employees had to connect to a central network to get access to company data and other applications. With SaaS, employees no longer needed to install applications individually on their personal computers
The SaaS model provides consumers with a single copy of the application, which is designed for distribution only. The applications are all designed with the same source code. Therefore, when new features are added, they are incorporated in all distributed copies.
Since its advent in the 1990's SaaS has been making breakthroughs in the market. Today, there are millions of applications on the internet which are tailored to offer solutions specific to the consumers. The Transparency Market Research
What does SaaS mean for Businesses Today?
---
SaaS has scored a major position in the market today. Here is what SaaS products mean for businesses all around the world.
Cost Cuts Through SaaS Platforms
As business owners, one of the biggest decision-making factors is the cost. If it wasn't for SaaS-based services, business owners would need to invest hundreds of dollars in purchasing software. Companies had protected themselves not only from capital expenditures but also from operational expenditures, which were somewhat a major barrier for businesses when they wanted to scale-up or expand.
The difference in cost is huge! Let's try to explain this situation better with the help of an example. Suppose your company wants to implement an IoT tracking system. If it wasn't for SaaS-based services, you would need to invest in the hardware equipment, including the sensors, devices, and even the smallest hardware accessories like coaxial cables! It doesn't end there; the cost would expand to maintenance expenditures, training of employees, and also prepare for any unforeseen circumstances.
An Insight into Data Analytics
Successful marketing requires business owners to make well-informed decisions. Such decisions require an in-depth study into the analytics. Studying data helps businesses understand the kind of audience they are dealing with. Automating tasks can greatly reduce the pressure during a marketing campaign.
Cloud-based marketing helps businesses to automate several aspects of their business, such as email, social media, etc. Moreover, once the campaign is over, the marketers can analyze the stats and build the campaign based around the lessons they learned from the previous campaigns.
However, there is one downside of using a business tool to automate. It makes the brand lose personalization and makes the communication seem too robotic. There is no doubt that automation will make your marketing smoother, but it will be at the cost of losing those customers who are looking for a more personalized user experience.
Employee Management Tools on the Rise
Cloud computing systems have leveled up the away employees are managed. Business tools make it extremely easy for employees to communicate and drastically improve their business operations. SaaS-based business models are well-equipped with all kinds of software and tools that help in project management, HR management, maintaining resources, etc. The best part of SaaS-based services is that hierarchies are leveled.
The power does not remain in the hands of a higher authority; it is distributed. Everyone is equally responsible and accountable for the workload, and the whole team is more focused on efficient means of task competition and communication.
The rise of SaaS has enabled companies to convert their daily tasks into services. This has given rise to freelancing platforms such as Upwork, Fiver, Gigster, and many more. One can easily hire employees on a task-to-task basis, which eventually comes under a service. Managing employees through these platforms is transparent and guarantees quality work as well. This is because workers are responsible for their reputation.
Improving User-Experience
If a business is expected to survive in the current business dynamics, then they have to be careful about the kind of user-experience that they are providing to their customers. SaaS-based platforms support technologies that have helped to improved customer experiences. Cloud-based analytics have helped to improve the decision-making ability of businesses.
With so much emphasis on enhancing the user-experience, things have become quite complex for business owners. The customer demands are increasing, and resource sometimes falls short—this why chatbots and similar integrations are becoming widely popular. AI solutions have leveled-up the chatting experience for customers. Those businesses that have adapted to this change have seen a clear difference in their lead generation process and improvement in business operations.
What's Next?
---
SaaS platforms have indeed left their mark in the digital industry. SaaS is predicted to grow considerably in the future. As business owners, it is important to embrace this change to grow. The future of SaaS is bright - it is expectedthat there will be SaaS software that holds all the platforms to improve business operations, make communication easier, and make it hassle-free.
SaaS services also come with their fair share of challenges. There has speculation regarding the security issues in cloud-based devices. However, they are not issues that cannot be dealt with. Security concerns can be dealt with through adequate training, strong passwords, multi-factor authentications, and other proactive measures. If you are not convinced about integrating SaaS-based platforms into your business operations, then you might want to talk to an expert who can give you advice according to your business requirements.
Author Bio