Table of Content
Finances are the main base of any commercial business, therefore it's critical to keep a sophisticated system in place to manage and simplify financial processes. Why is it necessary? Because Financial software offers incredible features like full suite of accounting functions, financial operations tracking, automation of processes, improved financial analysis, etc. which simply helps in keeping efficiency, reliability, and accuracy for the business.
Despite all this, a basic question pops up in our mind like – Which software is worth investing in when there are so many options available? This is what we'll be discussing in this post.
Have a look at the following alternatives and find one that rightly matches your FinTech requirements.
Bill.com
---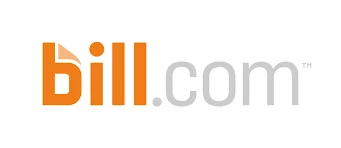 "My apparel brand uses Bill.com to help us manage our books and handle audit trails. The best thing about Bill.com is its smart design that streamlines and automates data entry via AI. This function alone has saved our financial team tons of man-hours that would otherwise be spent doing tedious and time-consuming data integration. Bill.com uses reliable cloud technology, which makes it easy to connect vendors, manufacturers, and wholesalers from around the world so that we can account for every penny."
- Hosea Chang, Chief Operating Officer of

Hayden Girls
Hubstaff
---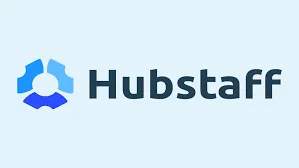 "I use Hubstaff to help in managing payroll. It is quite easy to use and allows integration with other online tools like Asana. It also features a way to track employees' activity rates which is actually better than using another tool to track their work hours. There is also an option to add time manually, or add a fixed amount for employees who are not paid by the hour, and also for bonuses."
- Jordan Fuller, Owner/Editor of

Golf Influence
Google Sheets
---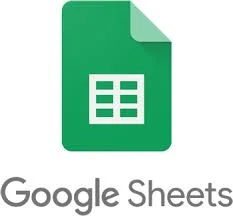 "What I use is *Google Sheets*. It is not that technical so it is very easy to navigate even by those who are not tech-savvy. I personally am not on good terms with excel sheets but Google sheets help me keep track of my finances *easily*. It has features that make it easy for me to deduct and add digits to different data because of its different shortcuts that make it efficient for tracking one's finances. So if you are someone who is looking for easy-to-use software to track your finances, consider trying out Google Sheets. Because aside from the fact that it is very easy to use, it is also free."
- Sherry Morgan, Founder of

Petsolino
Microsoft Excel
---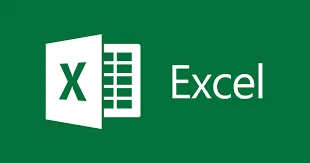 "I use Microsoft Excel, but a lot of people also like to use Google Sheets. Quid and Slack are commonly used in tandem with these programs.
I think the most important thing for finance practitioners is to have a system that's easy to maintain and install across multiple computers, keeping data up-to-date throughout the entire team.
These days that could be as complicated as having everyone in different offices installing various versions of custom desktop software (i.e., Excel) or it could be as simple as using online apps like Google Sheets or Quid/Slack which work on any computer you log into (though they're not as powerful in terms of analysis)."
- Jenna Lofton from

stockhitter.com
Zoho
---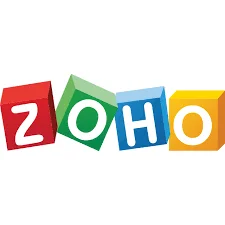 "I have always been a fan of Zoho Software Tools, which is why I am vouching for the Zoho Finance Plus as this is currently the software that I have been using.
*What I love most about the Zoho Finance Plus is how accessible it is, making every usage seamless and hassle-free. Zoho Finance Plus caters an end to end integrated platform to support all accounting and finance needs including invoice, inventory and management compliance. * Since it's designed for Small to Medium Enterprise Businesses, it also comes with a price that small companies can sustain. Zoho Finance Plus is efficient in delivering quality service for its very affordable price, plus a $14 day money back trial."
- LucasTravis, Founder of

Inboard Skate
Trello
---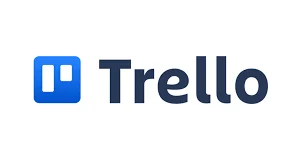 "My remote team and I also use Trello to stay on top of all our tasks. I have my days, weeks, months, and quarters mapped out in Trello. It's super easy to use with their kanban card digital system. Trello helps my team and I always know what's in the pipeline and who is responsible for each step of the process. This keeps us motivated and accountable.
Also, if your business has gone fully remote or pivoted to a hybrid workplace, I recommend replacing internal email communication with Slack. I did this and it has dramatically lowered the amount of emails my staff had to deal with on a daily basis. Instant messaging in apps like Slack will improve the speed of your enterprise's internal communication, boost employee engagement, and lower email fatigue and overload."
- Nathan Liao, Certified Management Accountant & the founder of

CMA Exam Academy
Using multiple Tools
---
"The use of technology in virtually every sector is quite rampant, and the business and finance sector is not left out. There are several technological software tools that you can use to increase the effectiveness and efficiency of your financial workflow, distinctly suitable to various needs. Here are a few:
Xero: this allows you to reconcile your credit card and bank statement in a matter of seconds, yet remaining error-free. You can also use it to create a recurring professional invoice.
Sage Intacct: Flexible and multipurpose, it is efficient in financial management, including cash management, accounts payable, order management, accounts receivable, general ledger, and many more. With API, you can also use it to amplify the functionality of other tools such as CRM and POS.
QuickBooks: Functioning as your e-accountant, it manages your accounts reconciliation, tracking expenses, advanced reporting, invoices, and payrolls among others. It is especially sought by large businesses for its vast capabilities.
Zoho Finance Plus: Zoho Finance Plus can help you save some money by effectively auto-managing your 'back-office operations' such as: tax compliance, invoicing, accounting, inventory, and as well expense management. There are many others such as Oracle Financials Cloud, Kissflow Finance & Ops Cloud, and especially Quicken, YNAB, FutureAdvisor, tiller, personal capital, many of which help with budgeting."
- Ramakrishna R. Co-founder & CTO of

CureSkin
Conclusion
---
To expedite regular financial operations of the business, enterprises have to deal with Financial Management Software. Because this software offers some incredible features, companies can simplify their FinTech processes and operations and pave a clear path towards their success. In this blog, we have learned various kinds of Finance Management software with a brief look at their features.