Better Patient Care with Serverless and Azure Healthcare Software
---
At the core of healthcare there is an objective; delivering top-notch care to patients. The use of serverless architecture and Azure Healthcare Software has proven to be groundbreaking in this endeavor. Traditionally, healthcare software could be resource-intensive and challenging to scale, often posing barriers to delivering seamless patient experiences. With the introduction of Serverless and Azure, these challenges are being surmounted with remarkable agility.
The following figure shows the flow of Azure development services.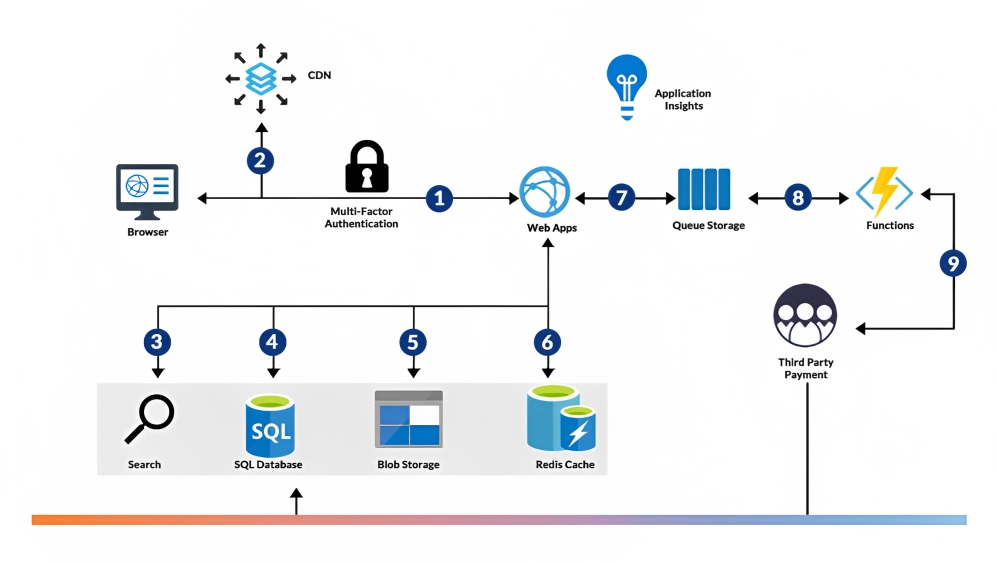 Serverless architecture offers the flexibility to develop and deploy applications as small, modular functions. This approach not only enhances resource allocation but also ensures efficient execution of specific tasks, ultimately contributing to faster and more accurate patient care. Azure Healthcare Software adds an extra layer of sophistication by offering AI-powered analytics, secure patient data management, and real-time communication tools. As a result, healthcare providers can offer tailored patient care plans, engage in predictive analytics for disease prevention, and facilitate secure remote consultations. The synergy between Serverless and Azure is revolutionizing patient care by enabling healthcare professionals to focus more on patients and less on technical intricacies. In essence, these technologies are fostering a new era of patient-centric healthcare, where excellence in care delivery is non-negotiable.