Security breaches are continuously rising, especially during the pandemic. Hackers are taking advantage of the fact that most companies now store confidential data in the cloud and run software applications even on mobile devices.
With the constantly increasing points of entry, it's no wonder malicious agents are becoming bolder with their attempts. Organizations of all sizes are susceptible to security risks that's why every business must take necessary precautions to ensure their sensitive data is protected from the countless threats out there, including software vulnerabilities.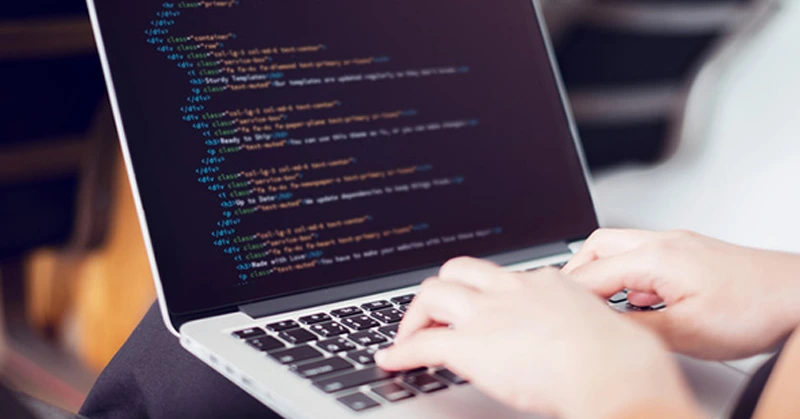 Table of Content
In recent years, incidents at Sony, Target, Home Depot, and even the federal government have made headlines. These data breaches have affected millions of consumers, cost organizations hundreds of billions of dollars, and raised the anxiety of information security professionals.
How to Identify Security Vulnerabilities?
---
While the best and safest method is to partner with a software development vendor with the expertise and experience to handle this responsibility, there are things you — or your internal IT department — can try to do yourself:
Ensure all software and operating systems are up-to-date.
We have to admit that we often find software updates to be irritating, especially since they usually take too long to install and interrupt our workflow and daily schedules. However, these exasperating updates are actually essential in keeping our systems and data secure.
Although some updates are set to make operating systems or software functions better, most of them are provided to address vulnerabilities that cybercriminals could exploit. So the next time that update notification pops up — don't delay and install it right away.
Evaluate the physical security of your network.
The reality is, breaches and attacks can also come from within your organization. Malicious threats from inside your company can compromise your data and network, so you should limit or restrict physical access to computers and external repositories that hold proprietary or important data.
Ask the right questions.
Sometimes you have to ask the hard questions to fully understand where you and your organization's security stand.
Are you informed about the latest cyber threats, such as the newest ransomware types and phishing scams? Do you consistently perform maintenance on your network? Are your employees knowledgeable about cyber hygiene best practices?
These are some of the things you have to think about to identify areas your organization is lacking in.
Perform a full vulnerability assessment.
A vulnerability assessment reviews your entire network for flaws and weaknesses, including your infrastructure, on-prem computers, drivers, servers, and any other devices used in your organization that can be exploited. This should also cover cloud storage or applications that your company utilizes.
Application Security Testing
---
Most cybersecurity occurrences often lead back to a software vulnerability that was unintentionally placed in the code during the development process. Because there are numerous opportunities for threats to show up, organizations must observe proper methods to review and test their applications for any security flaws throughout the entire software development life cycle (SDLC).
Developers often complete the software development process first before testing it for weaknesses. This goes against industry best practices, which have shown that it's more efficient and financially sound to "build security in" during the development process than fix the issues later in the life cycle.
Application Security Testing or AST tools and methods are becoming more well-known and utilized by software developers and security professionals to determine flaws in an application. Note that this isn't just for custom software development companies, but also businesses that develop their applications in-house, or even those solutions bought from third-party vendors.
Whether a software package or component is built or bought, it's vital to ensure it does not contain weaknesses that could potentially put your system at risk.
How to Prevent and Resolve Software Vulnerabilities
---
Since data breaches show no signs of slowing down, creating and maintaining secure software is vital to every organization. Although not all attacks can be anticipated completely or prevented, many can be avoided by following the measures below.
Define Security Requirements from the Beginning
From the get-go, you must ensure that security requirements are clearly identified and followed during the entire software development life cycle. This covers business objectives, company policies, risk management programs, and applicable laws and regulations.
Consider Security Requirements and Risk Information during Software Design
When you've established the security requirements for the software design, you must then discern the security risks that could surface during production, as well as the mitigation of those flaws.
Tackling potential software vulnerabilities throughout the design process is much better than dealing with these troubles later on.
Ensure Third-Party Software Complies with Security Requirements
Lessen the risks of being exposed to possible vulnerabilities by regulating the use of unverified third-party software. If using third-party components is inevitable, use only those with Code Signing to ensure its effectiveness, authenticity, and trustworthiness.
Reuse Existing, Well-Secured Software
There are many benefits to applying this method, with the security benefits being the primary one. By reusing secure components which you've used in the past, you can minimize the chances of injecting any security vulnerability in your software. Aside from that, you're also lowering the overall cost of your software development as you don't have to start coding from scratch. This saves your company valuable money and time -- resources which you could allocate to other aspects of your business.
Get Help from Expert Software Development Vendors
There are many benefits to partnering with software development vendors. But the biggest one is perhaps the overall security guaranteed from a trusted and experienced group of professionals.
Since developing innovative, functional, and secure software is often what they focus on, these partners have a strict and consistent process and guideline that they follow for every execution. You can be guaranteed quality software development with a lot of added advantages.
Software vulnerabilities may seem unavoidable, but most can be minimized or eliminated. By understanding how these weaknesses are introduced and knowing how to identify them, you can enhance your methods and process to catch issues before your network is compromised.