As we can see how the innovations in digital media, platforms, and technologies are shaping the marketing strategies for any business in the market. Looking at the competitive situation, it has become difficult to predict the customers' interest and their behaviour. We cannot just hope for the success just by putting our hands into the sand and think the old methods will work further. With the leaping waves of digital change, we need to change our strategies as well and think innovatively to make our business reach great levels in the market. We just need to learn what is working in the market and put the best efforts on it. Here are the few leading marketing platforms that are effectively followed by Software development companies and other businesses for finding the Business sources.
Linkedin
---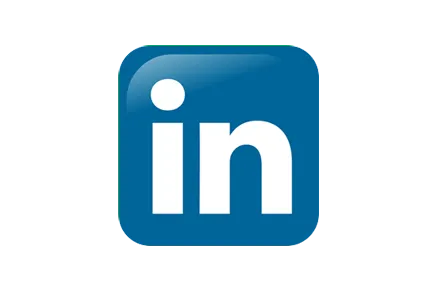 Gintaras Steponkus, Marketing Manager at Solidguides says,
"As per research, Linkedin is generating 80% B2B social media leads for many companies. As per LinkedIn stats, businesses make 46% of social media traffic to the company's website from their platform.
With 690 million active users, the marketing solution is its fastest-growing segment that grew dramatically by 44% year-over-year 2020 Q1 stats. High user engagement can be understood by the fact that in Q1 of the current year, its session increased 22% year-over-year. By this growth pace, there is no doubt it will be the leading business source for 2020 and many years to come."
Jason Davis, CEO of Inspire360 says,
"I believe the leading business source in 2020 is Linkedin. The blast and pray reach outs that used to work are not working as well anymore and the direct, authentic reach-outs are how we're getting results now. The easiest way to find and reach out to people based on their positions is by using LinkedIn."
Jane Kovalkova CMO of Chanty says,
"In my opinion, LinkedIn is currently the best marketing platform for B2B marketing and it will stay that way in the months to come. Simply put LinkedIn lets you find a wealth of information about your potential customers and it's all at your fingertips - just click on someone's profile and message them. No matter what kind of business you sell to, LinkedIn is the ideal platform for to pitch your offer because people are now used to being sold to on LinkedIn."
Adam Hempenstall, founder and CEO at Better Proposals says,
"It depends on the product you sell and the audience that buys your products. For our company and product, the number one business source is LinkedIn and I don't think that will change in the future. We sell to small businesses and freelancers and they're mostly on LinkedIn to find new customers and find ways to improve their business. In other words, they expect to sell and be sold to on LinkedIn. We have tried Facebook too but the leads we get from there are nowhere near as good."
Bruce Harpham, from Bruce Harpham says,
"LinkedIn has emerged as one of the best marketing platforms in 2020 for three reasons. First, I find that the platform is focused on business and most people are making positive and relevant contributions. Second, LinkedIn has done an excellent job enabling content marketing by enabling videos, status updates, and publishing."
Scot J Chrisman, founder and CEO at THE MEDIA HOUSE says,
"The way I see things now; I think the marketing platform that will be the leading business source in 2020 is LinkedIn. Not that I have anything bad to say about the other platforms, but I think it's finally time for LinkedIn to shine. More and more professionals are updating their profiles on LinkedIn and as a result, more and more people are getting hired through this platform too. The best thing about this is that it is like the professional version of Facebook. You can be sure that you are in the sight of future employers while being able to share insights, articles, and other written stuff. Plus, you also get to learn from fellow professionals. Because of all these, I think LinkedIn will take the spotlight this year for business."
Tiktok
---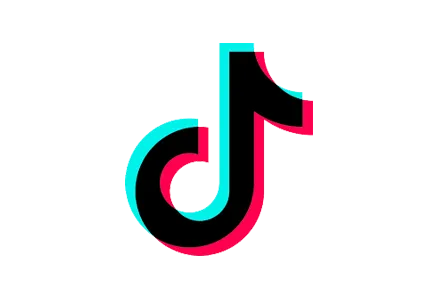 Dan Bailey, the President of WikiLawn says,
"We're always looking for new ways to market, and we're currently exploring TikTok. Obviously it's been big for a while now, but I think 2020 is a great time for brands to leverage the platform. We're hoping to make short, funny how-to videos and other fun content that won't be sales focused, but will instead spread awareness of our brand."
Ron Stefanski, an entrepreneur and college marketing professor at OneHourProfessor says,
"As someone who has worked in marketing for over a decade in both the corporate and digital marketing spheres, I have seen marketing change dramatically over the years. I would go out on a limb and say that Tik Tok will be a leading business advertising platform for years to come, even though I was skeptical about it in the beginning, Sure most of its half a billion users are under the age of 24, but Facebook was also originally designed to be a platform for college students to use casually.
Now that you can string together four 15-minute clips to create a video, Tik Tok has the potential to be a killer advertising tool with a bit of creativity. I think we will see Tik Tok become the top marketing tool, even topping Instagram over the next few years. The platform is easy to use and interactive, allowing you to really take personalized digital marketing to the next level."
Dan Moyer, the VP of Sales and Marketing at RA Fischer Co. says,
"Marketers flock to where the people are, and so far through 2020, Tik Tok is the fastest growing social media platform in the world. What comes next is a wave of brands figuring out how to get their content in front of this audience; how to engage with new users and diversify their social media strategy. At first, Facebook was just a place to connect with college friends. Now it's a marketing powerhouse for businesses of all shapes and sizes. By the end of 2020, Tik Tok will be a major driver of brand awareness and lead generation."
TheRave, recording artist with his band Spells and Curses says,
"I can confidently say that I feel TikTok will be the next major marketing platform. Instagram is becoming facebook, and facebook is becoming myspace due to how regulated and devoid of new experiences it is. From what I understand, TikTok is aware of the value their platform offers marketers and the cost to market with them reflects that."
Hubspot
---

Katie Fellenz, Head of Marketing at Trust & Will says,
"I think HubSpot's platform is and will continue to be the leading business source in 2020. They have so many integrations and third-party support and cover a wide range of marketing needs. They integrate a marketing hub with sales tools and customer management. Their marketing hub provides users with tools for website management (content creation/management, SEO, social media, etc.). Their sales platform generates leads (via landing pages, email campaigns, etc.) and has a ton of useful options such as scheduling calls, emails, meetings, tracks emails, and so much more."
Michael Miller, CEO of VPN Online Multimedia Inc. says,
"Hubspot is an inbound marketing software that provides a wide variety of tools you can use for all your marketing needs. It's number one asset is its versatility. It comes with a free CMS that helps you organize and build better relationships with your customers. It can also help you by providing SEO recommendations, content creation, lead generation, analytics, and both a sales hub and a service hub. It has a full-funnel marketing system which helps marketers build, administer and distribute. These tools help you become efficient, thus reducing the turnaround time and improving customer experience. For me, Hubspot is the best marketing platform out there right now."
Digital Marketing
---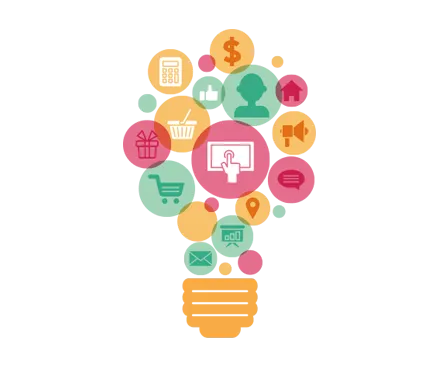 John Howard, founder and CEO at Coupon Lawn says,
"Living in a world where people are dependent on the Internet, Digital Marketing has become popular and the success of it is inevitable. Currently, social media applications also offer advertisement plans to do marketing for you, and Facebook has become the best digital marketing platform in 2020, at least for me.
Sure, other social media are offering the same service but they have fewer users than Facebook. Due to the volume of users Facebook has, marketers are using it to do marketing in which we can see how effective it is. You can see these advertisements interrupting whenever you're watching a video, or even when you're just browsing your newsfeed. As I also use Facebook for my marketing, I can say that it is effective and it is the best digital marketing platform for me."
Richie Pusateri, Marketing Associate at Postal says,
Digital channels are becoming increasingly stagnated with spammy content and misinformation. As a business, it's more important than ever to establish yourself as a trustworthy source. Additionally, data from Hubspot shows that consumers are more hesitant than ever before when making purchase decisions. So, what can you do to stand out?
While having a strong digital strategy (Email, phone calls, SMS/text, social media) is part of it, complimenting that with direct mail and gifting will be a leading business source in 2020. Offline engagement platforms that enable organizations to leverage the physical communications with the speed and ease of digital will become an integral resource for sales and marketing teams. B2C companies have already accomplished this but B2B companies are close behind...generally it takes B2B companies 3-5 years to follow B2C trends. Think about it: how many times have you ordered something online and before you know it, a postcard or printed promotion magically appears at your doorstep?
Realistically, offline engagement platforms probably won't be omnipresent by the end of 2020 but it's certainly a trend not to be overlooked. They easily integrate with your existing system of record for managing digital communication, enabling you to create authentic connections in the real world. Direct mail and gifts can be sent anywhere in the sales funnel to compliment your digital channels and create more engagement with prospects and leads.
Instagram
---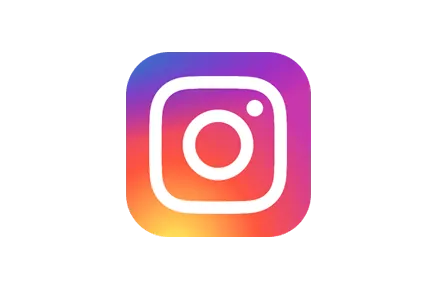 James Gascon, Founder at Rxtooler says,
"Among all the social media platforms, Instagram is the best online marketing tool centers on the use of photographs with captions. It allows brands to ins'tantly post pictures and videos with attractive captions that help in promoting business and interacting with prospective clients. Instagram provides window-shopping opportunities for your followers, giving them a taste of your product and services. The marketers can intrigue their followers by sharing the relevant and useful information in the caption, like location details, sales, or anything else. The marketers can increase their followers' interest in their upcoming products by posting the teasers before it goes live for the public. Instagram is, no doubt, an amazing marketing tool to build brands. Keeping your every event and project photo-worthy and then posting them on Instagram can help in creating brand awareness."
Rex Freiberger, CEO of GadgetReview says,
"The best marketing for us is getting our reviews picked up by outside sources and promoting them through external means. We can't control the former that much, but the latter we achieve primarily through social media platforms. We send out different content to each platform to take advantage of their unique selling points.
We've found a lot of success on Instagram recently, and I think 2020 is Instagram's time to shine, along with apps like TikTok. Both are primarily visual mediums that are great for short videos."
Social Media
---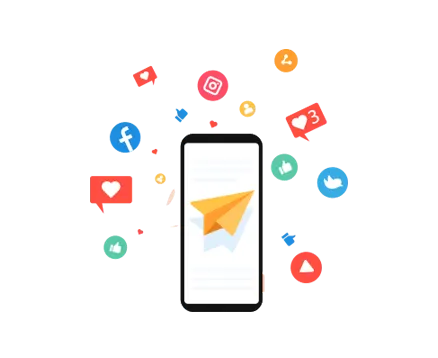 Yousra Mechbal, the owner of PaintByNumb3r says,
The world of social media never stands still and there is currently some trend in it. For example, Facebook users are increasingly moving to Instagram.
Instagram got so powerful the last few years and for most retailers it's the first place to start a marketing campaign. You can run an ad with the specific targeting that's needed for your web shop. Instagram and Facebook are of utmost importance because of social proof opportunities. Social proof is sharing, commenting or liking your post. Through social proof, you automatically gain trust, which results in more conversions.
And Tiktok! This platform is undergoing gigantic growth, especially under generation Z, which means it offers massive opportunities for reach this target group.
And last but not least, most people overlook the power of Pinterest. Did you know that Pinterest is made to drive traffic to your website or your web shop?
As part of the Shop tab roll out, Pinterest has made since April 2020 extensive improvements to the shopping experience across the entire platform. From shopping directly from Boards and Pins, to highlighting shoppable posts in trend-related searches, Pinterest is making it easier for users to shop, and for retailers to make sales.
But also organically, if you have the time as a small business owner you can create boards and pins. Through this way your presence on Pinterest will grow and you will easily drive traffic to your website, all by pinning!
Still though, because of FB's worldwide reach, mobile apps, innovations and amazing marketing features, it will stay the best way to advertise in 2020.
Facebook
---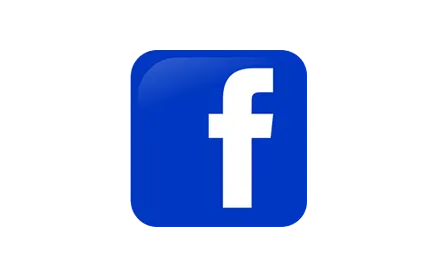 Dennis Vu, CEO and Co-founder of Ringblaze says,
"I think that the best business source in 2020 will be Facebook. LinkedIn is an excellent platform, but it has two flaws - first, it's too expensive for advertising. Second, it only works for B2B marketing. Facebook is excellent for B2C marketing and it's superb for laser-precision targeting. That means that you can target a very narrow group and make sure that your ads get exactly in front of the people who are interested in your product or service. And even though advertising costs are growing, Facebook ads are still cheap compared to LinkedIn. You can also get some organic traffic from Facebook, which is a nice bonus - but the paid ads are the real opportunity."
Pinterest
---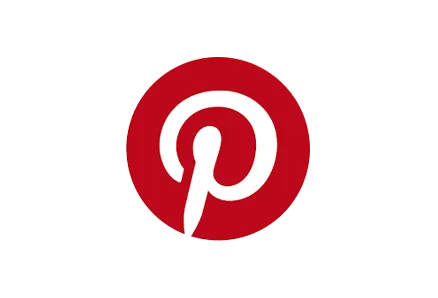 Amir Atighehchi, Co-Founder of Habit Nest says,
"Pinterest is a great platform for traffic. Right now, running ads for clicks on Pinterest are much more economical than most social platforms. Many companies have turned entered the advertising world of Facebook and Instagram, but Pinterest is still pretty new/raw for advertisers which means it's very under-priced.
Facebook and Instagram is still the leader, by far, in my opinion. We noticed a bump of poor performance in ads during end of 2019 and into 2020, but now that many advertisers have limited their marketing budgets across the board, Facebook and Instagram are still awesome platforms for advertising."
Video Marketing
---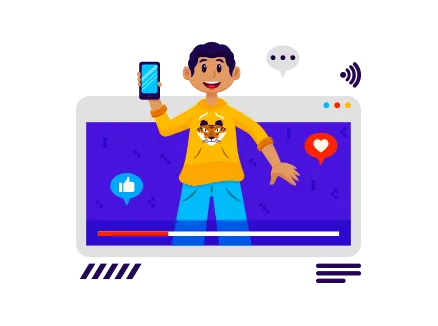 Kenzi Wood, Marketing Writer at Kenzi Writes LLC says,
"I predict that video-first platforms, like YouTube and TikTok, will be big for businesses in 2020. We're already seeing an incredible flux of streaming from consumers, especially in quarantine. People want to consume more video content, and I believe video-first channels are a great opportunity for brands to connect with top and middle funnel buyers. We know video is effective, but I still see so many brands resist video platforms. If you get in on video early enough, it can give you an edge against the competition."
Acrolinx
---

Original Logo Source: https://www.acrolinx.com/
Jase Rodley, Founder of Dialed Labs says,
"Acrolinx is a relatively unknown marketing platform right now, but that's true for all the big software brands at one time. Machine learning and Artificial Intelligence was once a thing of the future; platforms such as Acrolinx are bringing the future to the present.
It's a CMP that uses Artificial Intelligence to gradually learn the style and goals of your content to help you stay on-brand and on-message with every piece of content you create. Essentially getting to know your brand more than you!
Acrolinx gives you real-time feedback as you create content based on what it's learned from previous pieces. Helping you write consistently in line with your brand.
Adjusting your tone of voice depending on the type of audience you are writing for at any given time. The program can be installed as an add-on in your web browser which allows you to apply its analytics and editing suggestions anywhere you work.
This programme is massive for agencies who ghost write content for many brands. They can just plug in previous content produced by the brand, then the AI keeps you on the right path when writing subsequent pieces for clients."
Trade Desk
---

Original Logo Source: https://www.thetradedesk.com/
Robert Brill, CEO of BrillMedia says,
"My bet is on The Trade Desk. I've been buying advertising using a variety of demand side platforms since 2011, and they are the best in the marketplace. Three reasons for that:
Great data that is priced less than competitors
Great structure within the technology to bubble up insights through reporting
Strong customer service team"
Webinar
---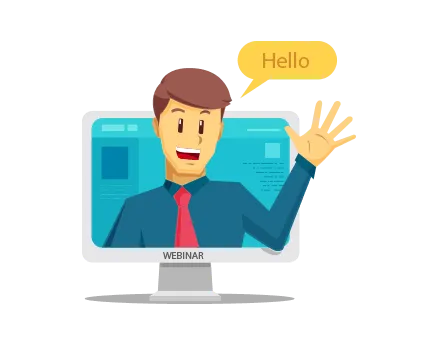 Trevor Rappleye, CEO of Corporate Filming says,
""I believe this will be WEBINARS. with expos closed down, Live webinars are a great way to grab attention and grab emails. We no longer have the luxury of meeting people at show, grabbing drinks with them and having them stop by the booth again and again. Cold emails and follow up just aren't going do it.
We started doing a bi monthly live webinar and we get about 10-20 people each time. It's not a HUGE number - but wow, 20 people that want my product and I have their attention for 30 minutes? THAT is awesome. They can see our passion, laugh with us and see what we offer because we are sharing our screen. Expos aren't coming back for a long time - start doing live webinars to engage your prospects and close more deals."""
Twitch
---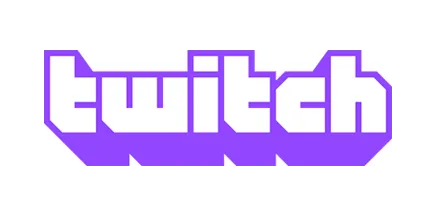 BradDriscoll from Leveling Up Your Game says,
"Twitch will be a leading business source in 2020. Not only has the video game industry surpassed the film industry over the past few years, but they are now designing full stadiums specifically for e-sports and gaming tournaments. Many of these stadiums are already built and for good reason.
Competitive gaming has exploded because of the Twitch platform and since Twitch was purchased by Amazon for nearly 2 billion dollars, the platform just continues to explode. Whether you're a company looking for influencer marketing or a gamer looking to create a business, Twitch is an excellent place to start."
mTab Solution
---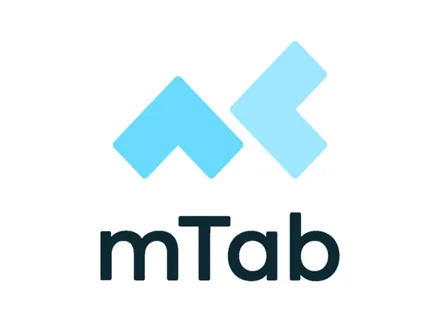 Mark Harrington, Chief Advisor at Harrington Strategic Marketing says,
"Understanding your customer is the key to data-driven decision making, enhanced strategy and overall effective marketing, which has become even more critical given the shifting customer attitudes and behaviors related to COVID 19.
The ideal way to achieve attitudinal and behavioral customer understanding is to synthesize fragmented customer datasets across internal and external sources into a multi-dimensional dynamic visualization. This not only clarifies your customers' behaviors and attitudes, but also allows you to easily track their shifting trends so you can effectively leverage marketing that engages and motivates them.
The best system I have seen synthesize diverse complex datasets into visual stories is the mTab solution which has largely been an industry standard since the 1980s. However they recently made an acquisition which brought a lot of innovation to the solution.
So given the fact businesses need to understand the shifts with customers caused by COVID 19. I think this technology type will be critical in foreseeable future."