An eCommerce platform is a software that allows enterprises to launch, host and manage their online store. Ecommerce platforms offer distinct features that provide business owners with the opportunity to build a branded online store to sell their products and services. In this modern technology era, the eCommerce platform has become essential for businesses. However, choosing a right ecommerce Web Development Company for your business is also equally important to compete strongly in the market.
Table of Content
Components of eCommerce Platforms:
---
Ecommerce store consists of different components that all work together to deploy the full experience to the customers
Some of the most essential components include:
Website builder and designer
Shopping cart
Order management
Inventory management
Marketing tools
Search engine optimization
Hosting
Customer support
Before eCommerce, business owners would have had to manage all these things separately. An eCommerce platform combines in a single service. It has several benefits such as easier to manage, saves money, fewer chances of losing data, and most importantly it tracks everything accurately. This provides business owners more reliable business intelligence that they can use to make important decisions.
Top eCommerce Platforms in 2020
---
Below is the list of best ecommerce platforms in the 2020-
1. BigCommerce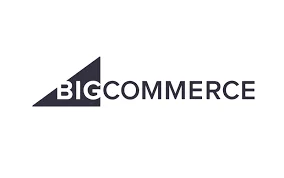 BigCommerce is one of the most popular ecommerce platforms and has handled over $17 billion in sales for its business owners. BigCommerce is focused more on the Enterprise market for large eCommerce stores. It is a perfect host for large and rapid-growing businesses. So, BigCommerce is a suitable platform to lead your business to next level.
Key features of BigCommerce are:
BigCommerce platform is robust and tailored for professionals. It has advanced features that make it very easy and simple. This ecommerce platform is not so intuitive and simple to use as Shopify.
BigCommerce provides business owners with 100+ eCommerce themes. There are total 12 free themes and over 100 paid ones. This platform offers instant control over everything from background, checkout flow, font colors to logo positions, number of featured products, navigation, etc.
Big Commerce platform empowers business owners to sell products or services on multiple channels very easily. Using this BigCommerce also manages other platforms such as Pinterest, Instagram Amazon, Facebook, eBay from one place.
Easy Set-up

Website design

Strong SEO and marketing tools
2. Shopify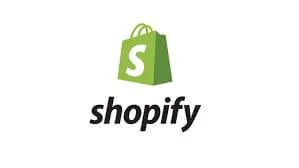 Shopify is the most well-known e-commerce platform around. The main benefit of Shopify is how easy the platform is to use, navigate and customize. Shopify has features of drag and drop elements. In Shopify, you can easily launch a new store. This is the reason it is a very good option for SMB eCommerce merchants.
Key features of Shopify are:
Shopify provides a variety of products with all its plans. But Shopify does not support multiple options for any particular product though. One amazing feature of Shopify is the Shopify POS which lets business owners set up a physical point-of-sale system for in-person selling through your Shopify store.
Shopify offers 24x7 support with all their plans. Support is available through live chat, by phone, via email. Shopify is one of the ecommerce platforms that includes phone support with every plan it provides and even the lowest level.
Shopify has limited free themes with 10 options. Choosing a more unique design buyer has to pay for a premium theme or hire a designer to build a custom design for their website. This is also the situation, if user want to optimize his/her site for search engines. But the built-in templates do not have very good SEO features.
Shopify provides the best third-party support among all other ecommerce platforms. This also carries over to apps and add-ons to add features to the merchant store.
Shopify Inventory and Order Management System

Shopify offers 27/7 Customer Support

Shopify Design Options

Apps and Add-Ons
Pros and Cons of Shopify
Pros
Shopify has great look and UX design
Easy and simple to customize themes and layouts
It has fast loading time
Great customer support and help including phone support on all plans
It offers unlimited products
Cons
It is expensive for people who are starting a new ecommerce store
It has limited features without add-ons
3. Magento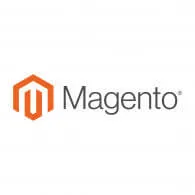 The Magento Platform is one of the best eCommerce platforms. As an open-source ecommerce platform, Magento also requires developer resources and programming languages to create a higher barrier to entry than plug-and-play platforms like Shopify. Magento offers enormous features to enterprises, including, support recurring payments, unlimited product listings, the ability to offer discounts and much more.
Key features of Magento are:
Magento the best solution for enterprises. This ecommerce platform reveals its potential best with medium and fast-growing eCommerce sites. Magento provides two types of service packages such as Magento Open Source and Magento Commerce i.e. cloud solution. It provides powerful ready-made features, like business intelligence dashboard, advanced marketing, Page Builder, customer loyalty tools, etc.
Magento offers pre-built themes in its marketplace that can be customized afterward. Also, number of themes are available in the stand-alone marketplaces.
Magento platform includes plenty of in-house site optimization and marketing tools.
Ease of setup

Website design

SEO and marketing tools